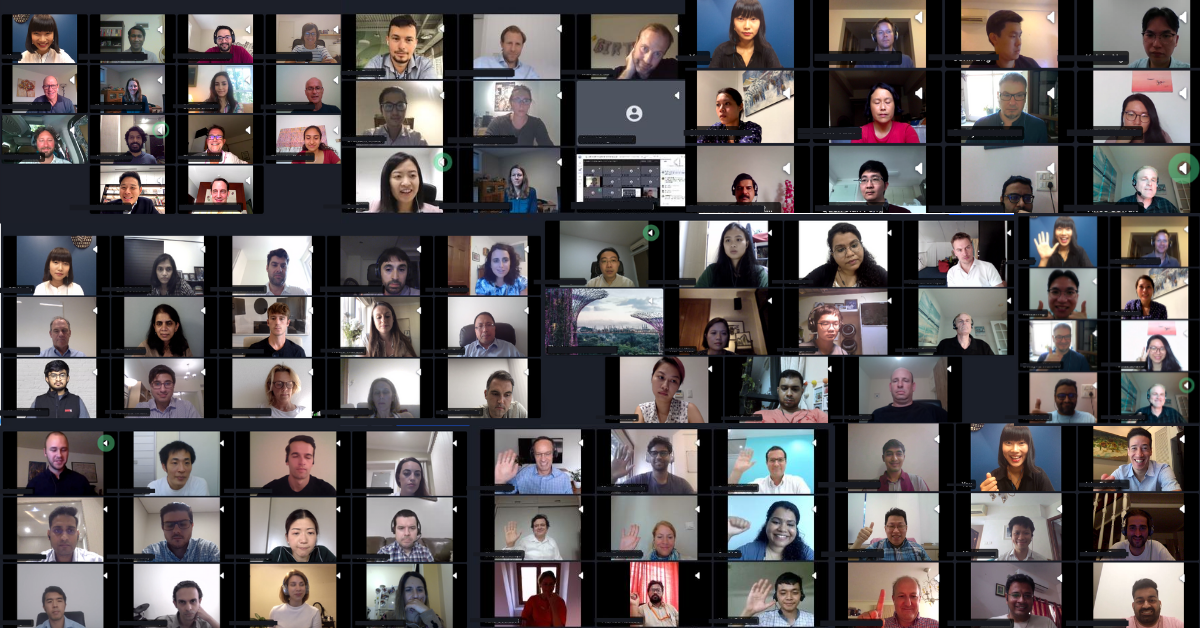 The Alternative Protein Top 3 Lists You Need To Know About
It's been less than a week since we hosted our first virtual Asia Summit on Alternative Proteins (ASAP) 2020 and we're still running on that post-summit high! On top of the 7 public sessions hosted last week, we also organized 7 private roundtable discussions where about 140 industry experts discussed the state of the alternative protein industry.
The roundtables focused on 7 topics—Deep Dive into Asia; Deep Dive into China; Investment Trends; Accelerating Startups; Scaling; Ingredient Diversification; and Strategic Policymaking.
Here are the roundtables' biggest takeaways from our industry experts:
The Top 3 Takeaways From Each Roundtable
Top 3 things that need to happen to grow the alternative protein market in Asia:
Taste improvements and price reductions for tastier and more affordable products

More patient capital to push sector R&D in ASEAN

Greater industry collaboration
Top 3 challenges that alternative protein companies are facing (or will face) in China:
Navigating the cultural history of alternative protein in China (not actually "alternative" in some contexts, presenting both traps and opportunities)

Understanding the nuanced consumer sentiments around different local food categories

A lack of sophisticated understanding amongst consumers and producers regarding nomenclature of alternative protein categories and products
Top 3 trends in alternative protein investment post-COVID-19:
More funding into sector infrastructure

Focus on scalability rather than proof of concept

Greater emphasis on strengthening the supply chain
Top 3 most exciting observations of today's alternative protein startups:
Being able to use the rising environmental and health consciousness of today's consumers as key purchase drivers

Strong entrepreneurial spirit despite COVID-19, with more and more founders actively pivoting and exploring new opportunities

Increased focus on plant-based products and restaurants in ASEAN
Top 3 biggest challenges in scaling up alternative protein manufacturing in Asia:
Balancing trade-offs between cost and taste as it is difficult to make great tasting products cheaply, but bringing costs down is necessary to appeal to more consumers

Navigating fragmented distribution systems, varied regulatory regimes from country to country, and different models of success across regions (e.g. what works in Europe and North America is very different from what works in Asia)

A lack of good infrastructure and manufacturing capacity (e.g. extrusion capacity)
Top 3 biggest opportunities to explore to grow and process plant-based ingredients in Asia:
Conducting more research into the region's tremendous agricultural biodiversity as there is still much more to be explored

Valorizing and utilizing waste streams more intelligently to create next-generation products that are superior to your grandparents' soy nuggets!

Linking the growth of these ingredients directly back to the agricultural supply chain in order to benefit farmers and build the farm-to-fork value proposition in plant-based meat
3 things governments in Asia can do to remain competitive in the global alternative protein industry:
Foster a more welcoming rather than limiting regulatory environment for alternative protein companies

Invest in building a strong infrastructural foundation for key ingredient processing across the alternative protein value chain

Create incentives to attract strategic corporations and investors to support impactful R&D and other initiatives to grow the alternative protein industry
Roundtable Insights
Bullish Prospects for Alternative Protein in China
Riding on the narrative of COVID-19 being a wakeup call for us to pay more attention to food safety and following several high-profile plant-based meat announcements in mainland China including Starbucks China launching a plant-based menu with Beyond Meat, Omnipork and Oatly, the alternative protein industry has become very bullish about the potential of alternative proteins in China.
According to Graham Miao, Corporate Engagement Lead of GFI Consultancy, "China has many special features and promising advantages for the development of alternative protein. To name a few—the largest consumer market and appetite for novel foods, particularly with lifestyle, health and safety related value propositions; infrastructural foundation for key ingredient manufacturing across much of the alternative protein spectrum; and more welcoming than onerous regulatory environment and initiatives."
Based in Shanghai, Miao witnessed first-hand the accelerated interest in alternative proteins. However, according to Miao, "Most end product categories are not yet mature in applications, consumer understanding, and even nomenclature. There is still plenty of space in the world's biggest market for great products and solutions to bring differentiated value to the table and ultimately win over consumers here."
Strategic Policy Making Is Key
Wilfred Feng, Senior Council at Dentons Shanghai and China food regulatory expert, was at the strategic policy making roundtable and stressed that for western companies looking to enter China, it is "crucial to understand the Chinese government's motivations and priorities first as productive conversations need to happen under the right context." He elaborated on this and advised for companies to really understand the dynamic between different departments under the Chinese government and how they collaborate, because "in order to introduce anything nascent, there is usually more than one governmental body involved."
Feng further shared that the recent political and public health challenges facing China (i.e. the US-China trade war, the COVID-19 pandemic, and the African swine fever outbreak) have added complexity to the alternative protein sector. He predicted that China will seek to localize its supply chain and tackle its impending food scarcity without relying on US crop imports.
Over in Southeast Asia's "Little Red Dot", representatives from the Singapore Economic Development Board (EDB); Enterprise Singapore; and the Agency for Science, Technology and Research (A*STAR) expressed that Singapore's strong policy push to achieve its "30 by 30" food security agenda has propelled the country's government to continue investing in the alternative protein sector to further accelerate its development.
According to these Singapore regulators, it is crucial for governments to build talent pools (especially in R&D) in order to build strong human resource capabilities for alternative protein. Singapore regulatory representatives also stressed the importance of harmonization and cross-nation collaboration in order to foster more constructive dialogue between countries in ASEAN. In this vein, Dwayne Holmes, PhD, Quality Assurance and Safety Officer at Mosa Meat, suggested that "startups and industry players should form a coalition or trade association and work with regulators to create industry standards."
Finally, the Singapore regulators urged other governments to remain experimental, stating that every country should have an "all hands on deck" attitude to actively seek innovative solutions post-COVID-19.
What It Takes to Scale Alternative Protein
Zak Weston, Foodservice and Supply Chain Manager at The Good Food Institute, moderated the "Scaling Alternative Protein" roundtable, where participants expressed enthusiasm for more affordable and sustainable sources of proteins; more open innovation (especially open-access to scientific and technological research); and better connection mechanisms for established corporates to invest in and partner with viable alternative protein startups.
On the topic of the capabilities and infrastructure required to scale alternative proteins, there was great discussion around the need for more rapid expansion of extrusion capacity; more widespread availability of pilot facilities and contract manufacturers; and a greater network of distribution partnerships across Asia to reduce country-by-country complexities.
Considering that policy making is the heavyweight when it comes to the growth of the cultured meat sector, discussions around scaling cultured meat also touched on having more regulatory certainty in terms of acquiring a better understanding in each country regarding which agencies/departments will be regulating and testing. Furthermore, more transparency around regulatory protocols and considerations for novel protein products was called for.
_____
As you can tell, our roundtable discussions were absolutely full of intriguing and in-depth insights and this is only a snippet of them! The 7 public sessions we hosted touched on similar topics, so if you missed out on ASAP 2020, have no fear! You can watch the 7 public sessions on our YouTube channel here. See you next year at ASAP 2021!