Spotlight: Singapore Food Agency's Regulatory Leadership
When it comes to novel food regulations, the Singapore Food Agency (SFA) is in a league of its own. As the first national regulatory body in the world to approve the commercial sale of a cultivated meat product, SFA's progressive approach to novel foods provides a promising new template for addressing food supply chain pressures on a global scale.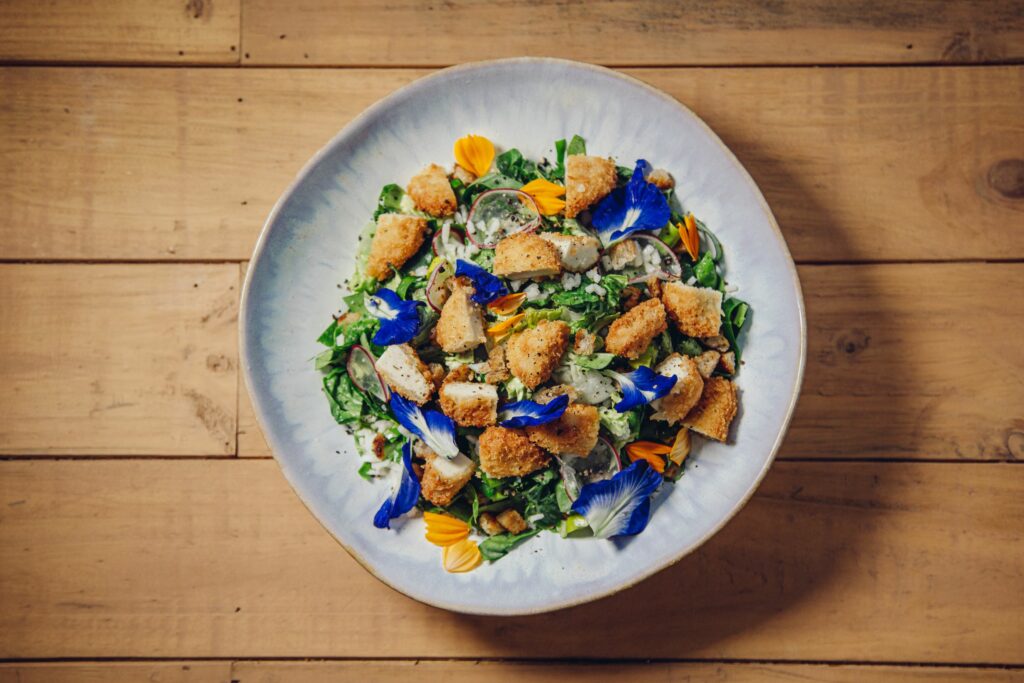 Why Singapore?
It's no coincidence that the Lion City has become an early adopter on cultivated meat and other novel foods. Singapore is heavily reliant on international trade and imports more than 90 percent of its food, making it especially vulnerable to global supply shocks and disruptions, which were exacerbated by the pandemic.
SFA's "30 by 30" goal, launched in 2019, aims to meet at least 30 percent of Singapore's nutritional needs by 2030. The three main thrusts, known as "food baskets," include continued diversification of food sources, increasing local production and consumption, and helping local companies expand abroad to increase their agricultural yield to be imported back into Singapore. In 2020, the government dedicated S$144 million of research funding under the Singapore Food Story (SFS) R&D Programme, a joint programme by SFA and the Agency for Science, Technology, and Research (A*STAR), Singapore's top science and research agency. The SFS R&D programme includes an unspecified amount of funding for alternative proteins. Alternative protein R&D projects can also tap into other funding streams, including the National Research Foundation's sustainability grants and other ministries' funding programmes.

In April 2022, the Singapore Institute of Technology (SIT), Enterprise Singapore, and JTC Corporation jointly launched FoodPlant, Singapore's first shared facility for small-batch food production that is licensed by SFA. Food products manufactured in the facility can be sold commercially, as they are produced in an SFA-licenced facility. Companies will also be able to trial new products in small batches and sell them to consumers to conduct market testing. This will allow them to take in feedback at an early stage in order to sharpen their product development process. FoodPlant is just the latest addition to a growing list of public and public-private facilities in Singapore that benefit the alternative proteins sector, thanks to the government's dedication to infrastructure building.
Furthermore, SFA, together with Workforce Singapore and Republic Polytechnic, has also launched a career conversion course for mid-career professionals in the agri-tech sector, which could include upskilling for alternative proteins.
Perhaps most importantly, by leveraging the city-state's status as a vibrant hub for experts, researchers, and innovators, SFA understands that alt proteins represent an opportunity to position Singapore as a "living lab" that can provide "test-bedding" and pioneer climate solutions before they are exported to the world—all while simultaneously growing the local talent pool and creating high-value jobs at home.
Building a Novel Food Safety Framework—So Others Won't Have To
On 1 December 2020, SFA approved the sale of Eat Just Inc.'s cultivated chicken bites—the first such approval in the world.
This milestone has since led to many subsequent market developments, including the world's first regulatory approval of an industrial manufacturing platform to produce cultivated meat for commercial sale.
Not content to rest on their laurels, Singapore has been diligent in further building out the world's most advanced novel food regulatory framework—making new amendments as recently as April 2022—to offer even more clarity and transparency. In 2021, Singapore also announced that it would set up the Future Ready Food Safety Hub (FRESH), a joint initiative run by SFA, Nanyang Technological University, and A*STAR to create a pro-business food regulatory ecosystem that supports food innovation and allows safe novel foods to be launched. FRESH aims to help companies fulfill requirements in their safety dossiers before submitting them to SFA for approval.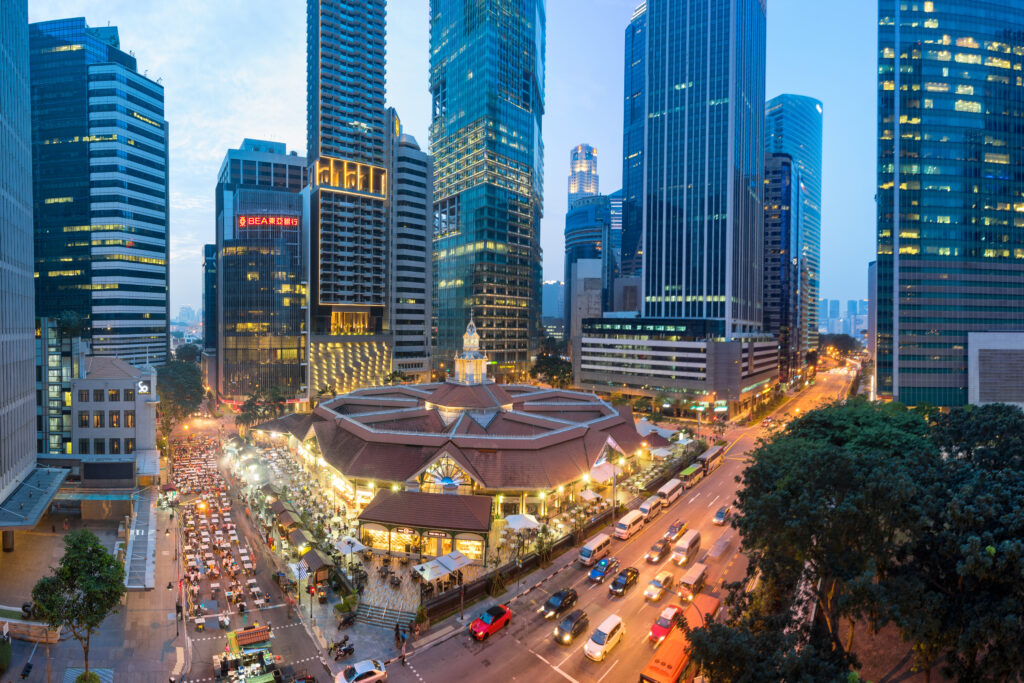 SFA has sought to engage in knowledge-sharing with other countries on food safety, and to share their own experience as they build up their own forward-looking novel food regulations.
Singapore's Ministry of Sustainability and the Environment has signed a memorandum of understanding (MOU) with China's State Administration for Market Regulation to commit to strengthening cooperation and exchanges in food safety to safeguard the health and safety of consumers and promote bilateral trade. This will be done through the exchange of information and experience in standards setting and risk assessment, as well as in food testing, inspection, and certification.
SFA has also signed MOUs with regulators around the world to share best practices on food safety, including on novel foods. Some of the key collaborating regulatory bodies including Food Standards Australia New Zealand and France's Agency for Food, Environmental and Occupational Health & Safety. These MOUs are aimed at strengthening cooperation in the field of food safety, and collaborating in areas such as the risk and safety assessments of novel food.
Deflating Global Pressures Through Thought Leadership
In addition to knowledge-sharing with their regulatory counterparts from other forward-thinking nations, Singapore will continue to use its regulatory leadership in novel foods to shape the alternative proteins sector forward at a global level.
For example, SFA recently joined a multilateral collaboration with the Food and Agriculture Organisation of the United Nations to identify food safety hazards associated with cultivated meat, and highlight strategies that food safety regulators and the industry can take to address them.

Singapore is also likely the only country to have decisively included "alternative proteins" in its Nationally Determined Contributions (NDC) to the United Nations in 2021. (NDCs are voluntary climate targets determined by individual countries.) That same year, Minister for Sustainability and the Environment Grace Fu specifically mentioned alt proteins in her address to the UN.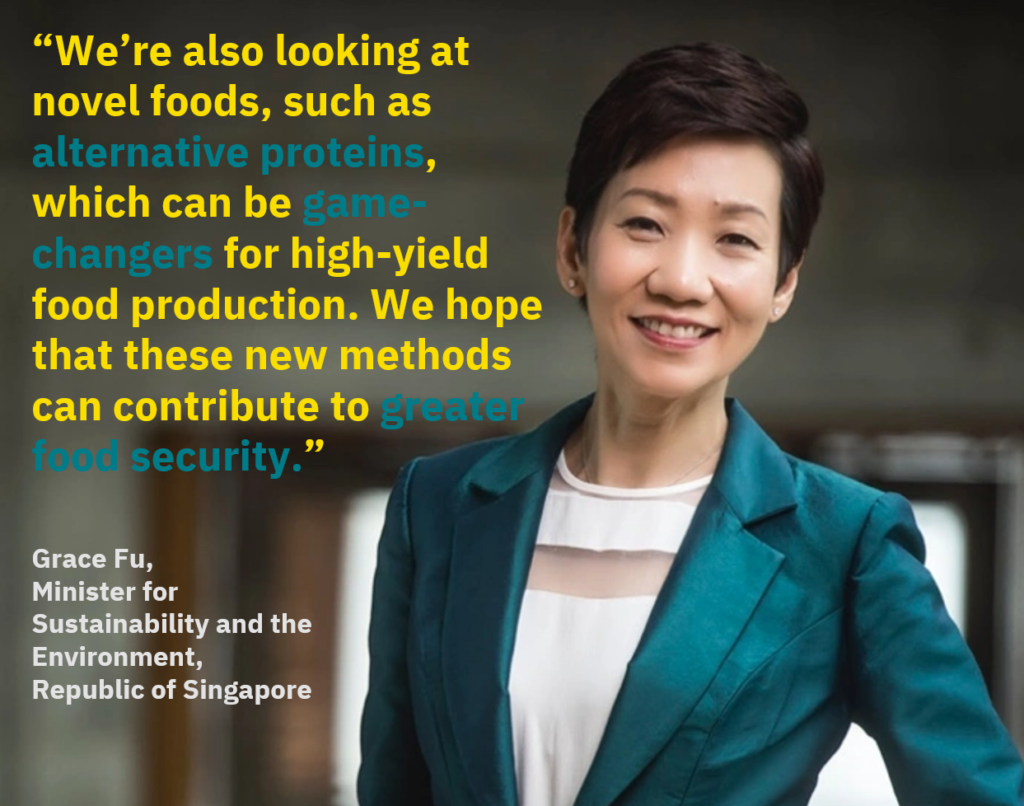 The Big Picture
The SFA has emphasised that food safety must always remain the top priority. Singapore is also aware that clear and efficient regulatory approvals of innovative and sustainable proteins can both enhance the nation's food security and boost the city-state's position as the region's leading research and innovation hub.
Other countries seeking to increase food insecurity resilience and explore the economic benefits of the agri-tech sector for economic competitiveness and growth may look to Singapore's shining example.
See how other governments around the world are approaching novel foods on our blog.