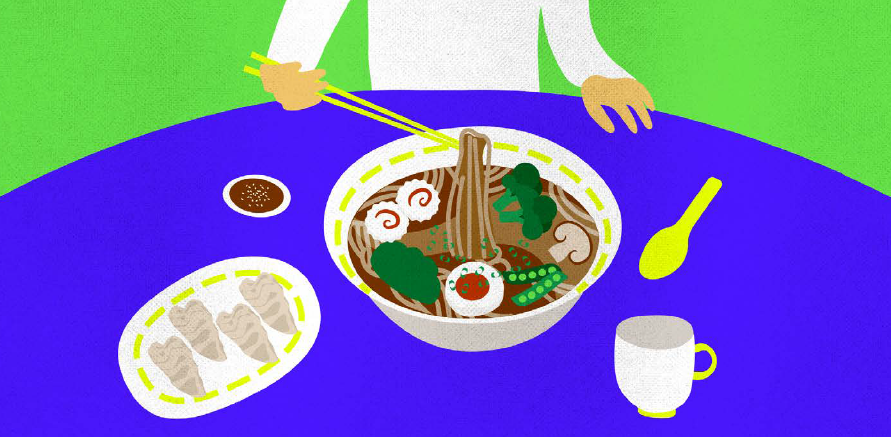 New Report: Pathways to Plant-Based Market Success in China
GFI Consultancy (GFIC) is a strategic partner of GFI APAC with a laser focus on the alternative protein industry in mainland China. By collaborating with academic institutions and scientists, corporations, startups, and investors, GFIC supports plant-based, fermentation-derived, and cellular agriculture protein innovation. This guest blog was written by Viola Chen, GFIC's Innovation Specialist.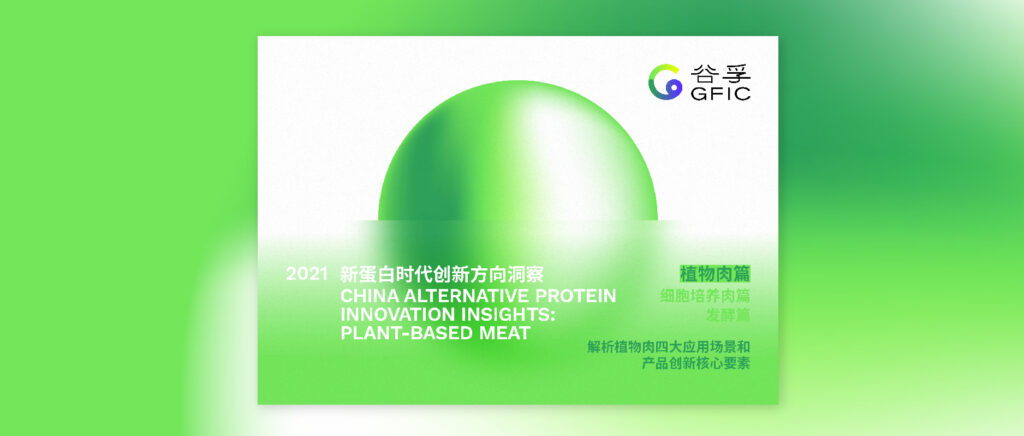 In the past, a traditional Chinese diet was almost entirely plant-based, with small quantities of animal-source foods. However, China has experienced remarkable shifts in its cooking and eating behavior as the nation's economic strength has surged. Per capita meat consumption has rapidly increased—especially pork, which is now the most popular meat, overtaking poultry and beef.
Chinese consumers are broadly familiar with meat substitutes, but often associate them with Buddhism and strict vegetarianism. If we consider traditional meat analogues, made with wheat gluten or soy, to be 1.0 plant-based meat products, then modern plant-based meat, which is designed to convincingly replicate animal meat and target mainstream meat-eating consumers, is version 2.0.
China's Growing Appetite for Plant-Based Meat
In 2020, 2.0-level plant-based meat products began to take off in mainland China. According to Euromonitor, the market size of plant-based meat in the Asia Pacific region* was $163 million last year, of which China accounts for $116 million—more than 70 percent of the entire region. This booming trade marks the beginning of a new era for proteins in China, but also introduces unique challenges for companies to tackle. Foremost among them are: lingering historical consumer perceptions that plant-based meat is exclusively designed for religious vegetarians, overreliance on traditional production techniques rather than cutting-edge technological innovations emerging elsewhere in the world, and a shortage of cost-effective local players in the supply chain, which leads to dependence on expensive international partners.
Recently, GFIC released a free report titled 2021 China Alternative Protein Innovation Insights: Plant-Based Meat to help startups, investors, and established companies better understand what Chinese consumers are craving and where the local market is heading. This English-language summary will dive into key innovation opportunities in plant-based meat product development and across the value chain in China.
* There are 11 countries/regions defined as being within the Asia Pacific region: mainland China, Hong Kong SAR, Indonesia, Japan, Malaysia, the Philippines, Singapore, South Korea, Taiwan, Thailand, and Vietnam.
Building Familiarity into Plant-Based Meat
For international businesses that are looking to take a bite of a burgeoning market, it is critical to develop products that can directly replace the conventional meat components in Chinese dishes. Companies should identify the most promising examples of plant-based meat products that fit traditional Chinese dishes consumed by mainstream diners. Unlike how Impossible Foods was able to win over consumers with "bleeding" plant-based burgers in the US, it is much more difficult to pick a single well-established food item or meal context in China that plant-based meat products could fit into, due to the country's sophisticated and fragmented culinary landscape.
In researching our report, we spoke to seven homegrown brands and identified four food categories where plant-based meat can provide new and exciting variations to conventional meat counterparts. They are: hot pot, Chinese-style barbeque, snacks, and prepared foods (ready-to-eat, ready-to-cook, and ready-to-heat).
Hot pot is the most popular dish in China, representing over 20 percent of China's entire catering sector in 2019. The second most popular dish, Chinese-style barbeque, is famous for its meat skewers. To attract omnivorous customers, a few local startup brands have rolled out plant-based hotpot meat and BBQ skewer products that mimic the sensory properties of those iconic dishes.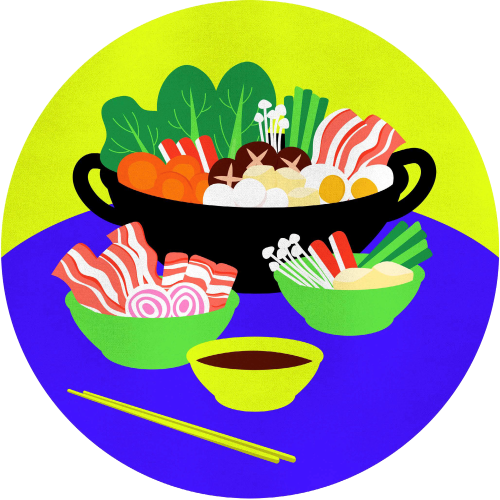 By contrast, multinational companies seem to be putting more effort into developing snacks and prepared foods. For example, Cargill launched plant-based beef jerky in 2020 under its new PlantEver™ brand. Nestlé also made its plant-based debut with a range of prepared foods, such as kung pao chicken, braised meatballs, and pork belly, under its new Harvest Gourmet brand. Since snacks and prepared foods are convenient and easy to prepare, these two categories are extremely attractive to busy consumers and younger generations.
Beyond traditional foodservice distributors and retailers, plant-based meat brands of all shapes and sizes need to have a sizable presence on China's many popular direct-to-consumer and third-party e-commerce channels.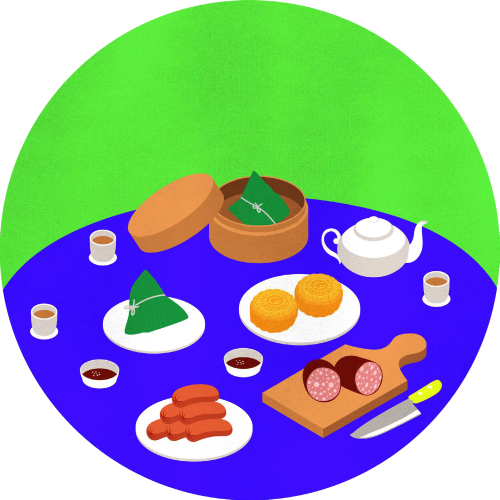 Pushing into Lucrative, Uncharted Territory
While some segments of the food landscape are filling in, new opportunities in other parts of the plant-based meat value chain have arisen—particularly in novel ingredients and formulation.
Many consumer studies have revealed that Chinese consumers' top culinary concern is food safety, and they actively try to avoid heavily processed food with a long ingredient list—particularly food additives. Relatedly, the top two drivers of plant-based meat consumption are the perceived health benefits and good sensory qualities (e.g. it makes them feel good eating it). Therefore, when looking for raw materials beyond soy and pea protein, ingredient sources with attributes such as high protein content, clean labels, and high nutritional value or functionality are needed.
Product formulation is also critical for developing the sensory properties of plant-based meat products, which have a huge impact on consumers' purchasing decisions. Instead of being full of artificial food additives, Chinese consumers prefer a more "natural" and animal-free ingredient list. B2B sales models and private-label offerings present potentially lucrative opportunities for international ingredient and formulation companies to expand their business in China.
Finally, the fields of fermentation and cultivated meat are developing right alongside China's plant-based boom, which brings great potential in hybrid products. For example, cultivated animal fat can help plant-based meat products achieve better performance and become more akin to animal-based ones. Biomass fermentation technology can similarly be utilized to produce mycelium and microalgae with high protein content, which can be applied to plant-based meat products to add nutritional value and enhance texture and flavor.
Chinese consumers have expressed a strong desire to try products that they perceive to be innovative or deliver added values not previously available to them, which could give hybrid products a competitive edge over existing mock meats. Moreover, revolutionary technologies like artificial intelligence and big data are turning the entire food industry on its head, and we believe that they can help build analytical tools to measure plant-based meat product attributes at a quantified, molecular level against conventional meat. Indeed, some international companies are already racing to dominate this space, but opportunities still abound. This technology will be particularly beneficial for improving texture and mouthfeel, as Chinese people have highly developed expectations when it comes to the nuances of food.
How to Survive Thrive in China
We cannot overstate this: International plant-based meat companies need to conduct market research and gather sufficient data and information to develop a full-fledged local strategy before entering the China market. Those strategies should be designed to help businesses make better decisions in localizing and developing products that bring differentiated value to Chinese consumers. Collaborative partnerships that help leverage resources and build networks are also critical for successful market entry and expansion.
GFIC's team of experts is deeply familiar with the domestic industry and welcomes the opportunity to work with international alternative protein companies that are bringing new products to the world's largest and most sought-after market. To get started, drop us a line at info@gficonsultancy.com.