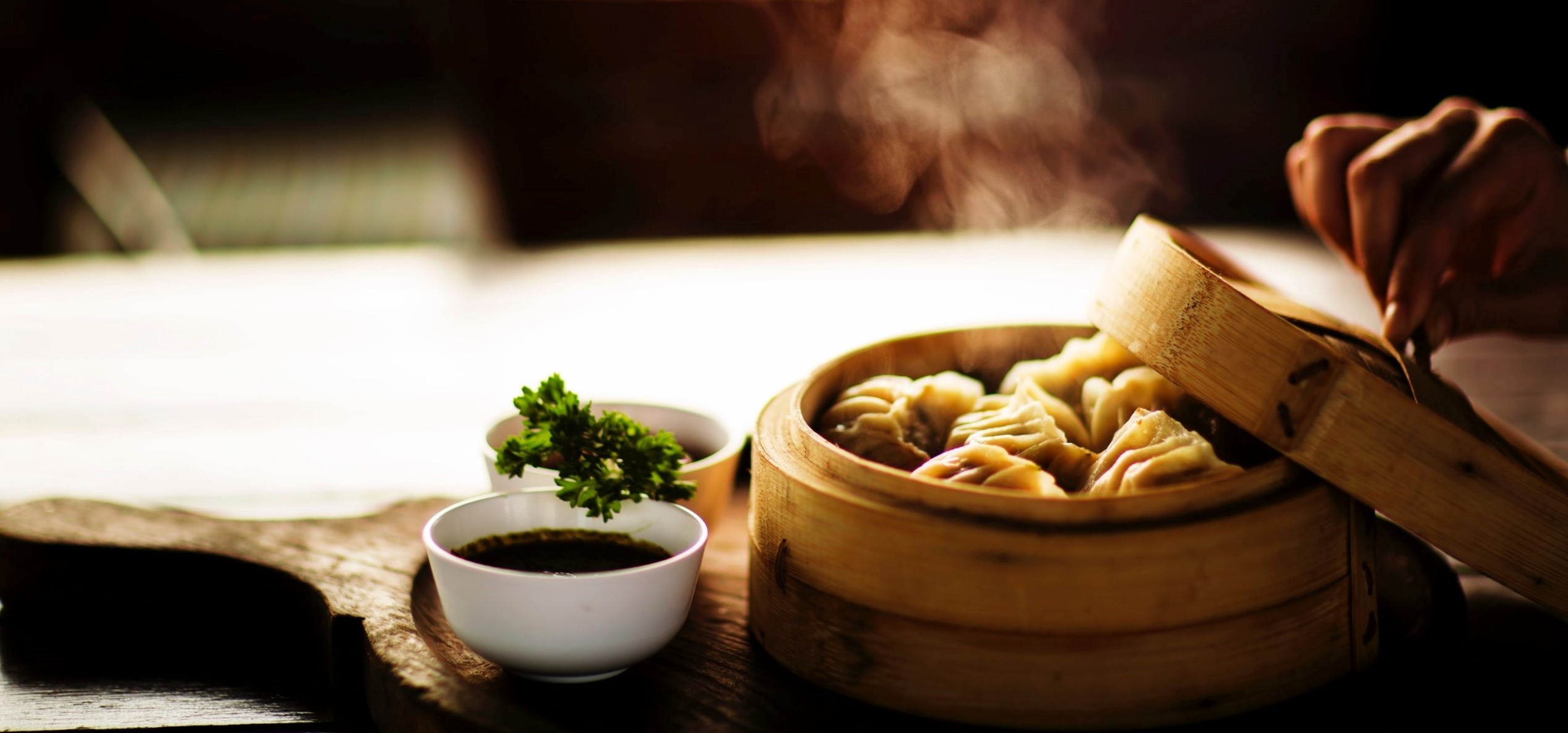 Traditional Chinese Plant-Based Companies Leap into 2.0 Protein Era
2020 has been the year that "2.0" level plant-based meat products began to take shape and direction in China, hitting the mainstream. Beyond Meat is opening their own production facility near Shanghai, in addition to partnering with KFC, Alibaba and others; leading multinationals such as Cargill and DuPont have begun rolling out a range of products for the Chinese market; and a growing contingent of local startups, including Starfield and numerous others, continue to roll out products, form partnerships, and ambitiously build traction.
Meanwhile, new opportunities in other segments of the plant-based protein value chain have also arisen—particularly in raw materials and production. Our Asia Alt 100 list features a number of Chinese companies that are capitalizing on these trends, but today, I will spotlight two of traditional producers that are seamlessly evolving with the times: Whole Perfect Food (Qishan) and Ningbo Sulian Food.
Chinese consumers have a long history of consuming plant-based products, driven in large part by cultural and social factors, such as adherence to Buddhism. Traditionally, wheat gluten or soy-based meat analogues are common on the dinner table of people motivated by dietary restrictions for religious purposes. These individuals and religious groups, including temples and monasteries, are the traditional customer base of Whole Perfect Food and Ningbo Sulian Food, each of whom have successfully expanded their sales through B2B and B2C channels. Their traditional meat analogue products require less evolution because of high brand loyalty and repeat purchases among the dedicated customers. Nonetheless, amid an unprecedented rise in demand for plant-based foods in China and beyond, traditional plant-based companies like Whole Perfect Food and Ningbo Sulian Food are looking to take a bite of the burgeoning market.
Whole Perfect Food: Crafting the Perfect Product for Specific Settings
Founded in 1993, Whole Perfect Food has established a strong manufacturing capacity (producing more than 5,000 tons of plant-based meat annually), which has encouraged leading Chinese startup brands like ZhenMeat to forge a supplier partnership with them. In June, the company rolled out a new e-commerce brand called "Future Meat" by virtue of a partnership with Tmall—the biggest B2C online retail platform in China. The brand divides the market based on different consumption occasions and has honed in on two of them specifically—healthy snacks before or after a workout, and meal replacements. Their first product is a plant-based protein bar with Branched-Chain Amino Acids (BCAAs, a group of three essential amino acids), which has inherent nutritional benefits beyond providing an energy boost, such as reducing fatigue and increasing muscle growth.
According to Whole Perfect Food marketing executive Mr. Zhou Qiyu, the key to growing their business is to identify specific occasions where target audiences may find plant-based meat products to be beneficial or valuable, and to develop products that communicate those critical value propositions to the customers who will recognize the benefits. As a result, the company has managed to maintain their traditional vegetarian and Buddhist customers, while also targeting early adopters of new products and health-conscious demographics by launching products with broadly popular flavors, enhanced nutritional profiles and eye-catching packaging.
Ningbo Sulian Food: Building Familiar Flavors and Accelerating the Supply Chain
Similar to Whole Perfect Food, Ningbo Sulian Food is a decade-old traditional mock meat supplier that now also offers an extensive range of plant-based products. Ningbo Sulian has prioritized building taste "familiarity" into their products, such as juicy and greasy fillings for buns and dumplings, thick-cut bacon slices for hotpot and thin-cut breakfast sandwiches.
The company is "poised for the whole plant-based supply chain, ranging from crop production, to protein extraction and processing, and plant-based end products", according to Ningbo Sulian founder and chairman Mr. Zhang Xinliang. Instead of turning the plant-based industry in China on its head, Ningbo Sulian is working with partners like Shuangta Food—a leading pea protein producer and ingredient supplier for Beyond Meat—to streamline the runway for new product development and diversify their product portfolio, thus bringing higher-quality plant-based ingredients and products to the market.
Challenges and Opportunities for Traditional Businesses and New Entrants
This fall, I attended the 2020 Future Food Forum in Shanghai, which was organized by our strategic partner—China Plant Based Foods Alliance (CPBFA). As the first event in China dedicated to alternative proteins, the Forum has been successfully held for the past three years and serves as a platform for dialogue and collaboration among the hundreds of stakeholders from various sectors. Here are some of this year's major takeaways:
Companies interested in the Chinese market, first and foremost, should be aware of the many unique challenges they will encounter, from consumer perception and product R&D, to the supply chain and regulatory environment.
Challenge #1: Consumer perception
The long-established plant-based tradition doesn't automatically lead to high consumer acceptance of plant-based meat in China. Customers tend to be fickle about their food options. In order to pave the way for wider applications of plant-based meat and higher market penetration of particular products, it is important for companies to create and launch products that hit all of the right notes. If target groups have to change their eating or cooking habits in order to try plant-based meat, that would likely keep them from trying it again.
Challenge #2: Pinch point in R&D—mouthfeel instead of flavor
With a long and rich food culture history, Chinese people have highly developed expectations when it comes to food. The diverse flavors of current plant-based meat products have proven to be up to that standard, thanks to utilizations of Chinese seasonings. When it comes to achieving the right mouthfeel though, it requires a lot more effort in R&D. Varied ingredients and processing methods are necessary when refining formulations to find the best combination for any type of end products. The nuances of mouthfeel could be tailored to create different dining experiences. For example, a perfect plant-based beef slice for hotpot should be tender, fatty and prevented from easily falling apart when boiling in broth, while a similar product for a sandwich doesn't require this durability.
Challenge #3: Unstable supply chains bring about cost fluctuation
Although China has a significant competitive advantage in terms of its ready availability of soy and pea protein ingredients, Ryan Xue, secretary-general of the CPBFA explained that " The plant-based meat industry in China is still at an early stage, and the instability in the upper stream of supply chain (manufacturing and processing) has brought about cost fluctuation. But we believe that with capital injections into supply chain infrastructure (equipment, production lines, etc) and companies achieving scalability, more high-quality and cheaper plant-based meat products will be available in the market soon." A good example is Starfield (the most well-funded plant-based meat startup in mainland China), which is working with the conventional meat giant CP Foods to utilize their idle equipment to ensure both product quality and increased production volumes.
Challenge #4: Regulatory standards—nomenclature and classification
Currently, plant-based meat and cultivated meat are both called "artificial meat" in Chinese, which is clearly not ideal for the long-term development of the entire alternative protein industry. There are ongoing regulatory discussions about different systems and standards to properly name and classify plant-based meat and differentiate it from traditional meat analogues. We should all keep a close eye on this for future updates.
At the same time, there are tons of untapped opportunities for both traditional businesses and new entrants.
Opportunity #1: Plant-based meat snacks
To test the water and gauge consumer interest, plant-based meat snacks are popular options as the starting point in China. Earlier this year, Baicaowei—a leading Chinese snack brand—revealed its own plant-based sausage snack. Especially among younger generations, grab-and-go snacks that can power people through the day, or ready-to-heat meals at convenience stores, are much more attractive than frozen or ready-to-cook plant-based meat products. Snack time is anytime!
Opportunity #2: Effective positioning and product localisation
We all understand that effective product positioning and localisation are key to getting customers on board. Companies can create their positioning strategies by aligning product development and rollouts closely with local or Western food trends, desirable cooking techniques (stir-frying, steaming, stewing, roasting, etc.) and different types of meat (minced, sliced, diced, etc). A good example is Swedish plant-based dairy brand Oatly, which has used their barista-style products to open the coffee market and ride on the wave of China's surging demand for coffee. It's crucial to dive deep into target consumer segments (e.g. individuals, retailers, restaurants) and work on customized solutions to meet their demands.
Opportunity #3: A broad range of distribution channels
There is no doubt about it—China has a broad range of distribution channels for plant-based meat products. Online retailers and restaurants (dine-in, takeaway and delivery) are the most popular two, while convenience stores and supermarkets are on the rise.
Plant-based 2.0 in China: A new era of protein supply
The booming plant-based industry in China marks a new era of protein supply. Overseas consumer-facing brands like Beyond Meat and multinational upstream solution providers such as Cargill and DuPont have debuted products to pique the public's curiosity. However, in China, many end-product categories are not yet mature in applications and we have seen gaps in product formulation, processing and manufacturing.
Technology and partnerships are paramount. We look forward to seeing more strategic companies, academic institutions and investors engage in supporting product R&D (with a focus on interdisciplinary research), localisation and fundamental infrastructure. There is still plenty of space for great plant-based products and solutions that can bring differentiated value to the table and ultimately win over consumers in the world's largest and most sought-after market.