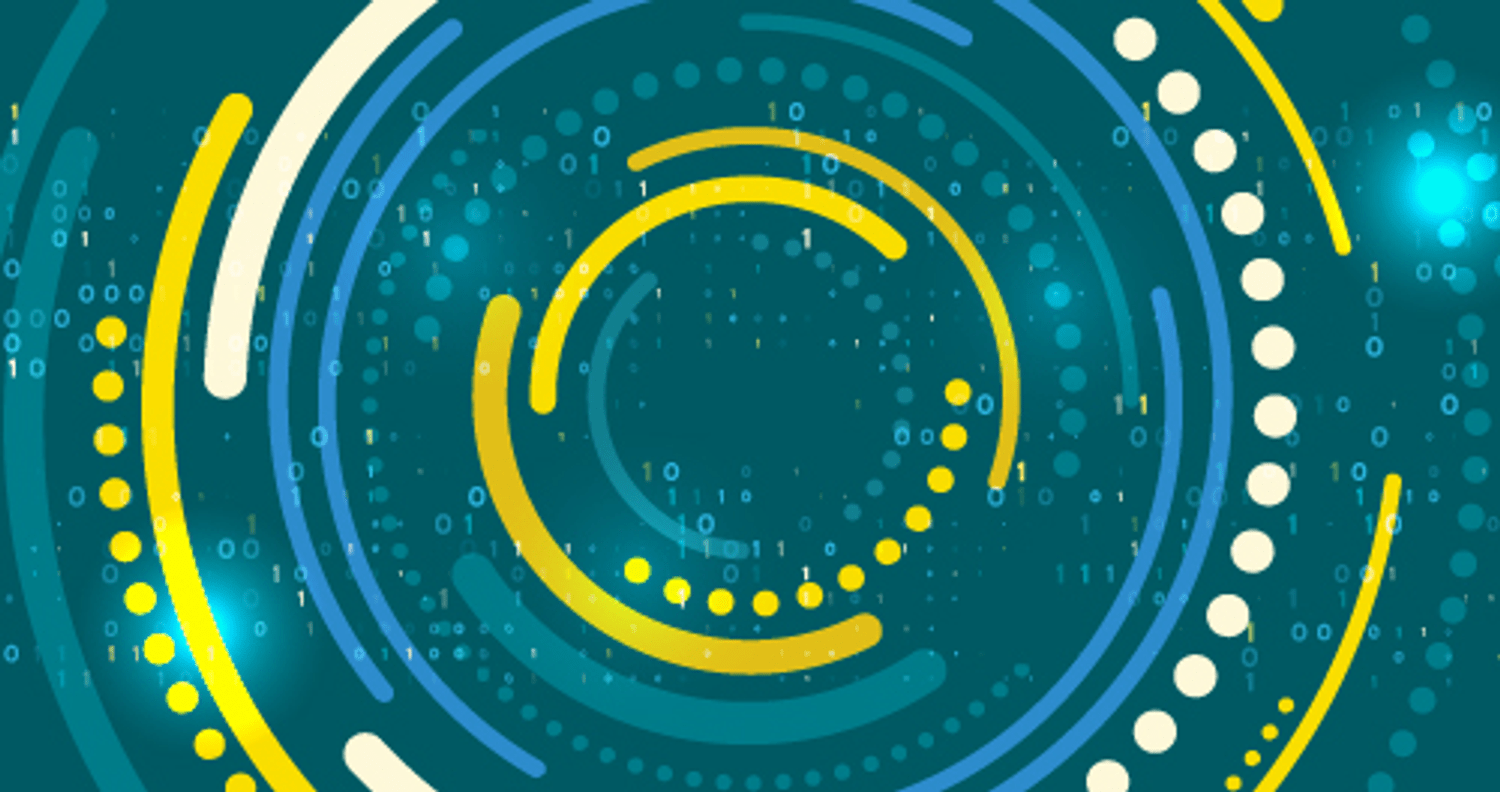 The Staggering Production Scale of Plant-Based Meat's Future
Imagine a massive factory, running nonstop to crank out an astounding 30,000 metric tons of plant-based meat a year.
Any guesses how many of those mega-factories we would need in order to satisfy the anticipated demand for plant-based meat in 2030?
More than 800.
That's the minimum estimate, based on a conservative forecast in which plant-based meat captures a mere six percent of the total 2030 global meat and seafood market.
Starting to get a sense of just how urgently we need to start breaking ground and cutting ribbons?
Meating the Moment
In recent years, consumer demand for plant-based protein has often outpaced the industry's supply chain capabilities. Failure to meet industry production targets may ultimately manifest in higher prices and limited availability to consumers.
This is particularly true in Asia Pacific, where the industry is still in a nascent stage and demand for protein of all kinds is soaring to historic levels. Numerous manufacturers are already running into difficulties expanding production capacity to meet the needs of restaurants and grocery stores eager to offer novel and sustainable products.
In an effort to resolve these issues and anticipate potential future crises before they happen, The Good Food Institute just released an important new report titled Plant-based meat: Forecasting ingredient, infrastructure, and investment needs in 2030. This vital new resource lays out the roadmap for how we can mitigate future bottlenecks on cornerstone ingredients like coconut oil and pea protein, and rise to the challenges we expect the industry to face.
The report also estimates the capital expenditure costs necessary to satisfy annual global market demand for plant-based meat by 2030. The projected price tag? $27 billion USD. This striking figure underscores the necessity of incentivizing bold infrastructure investments to facilitate a global transition towards alternative proteins.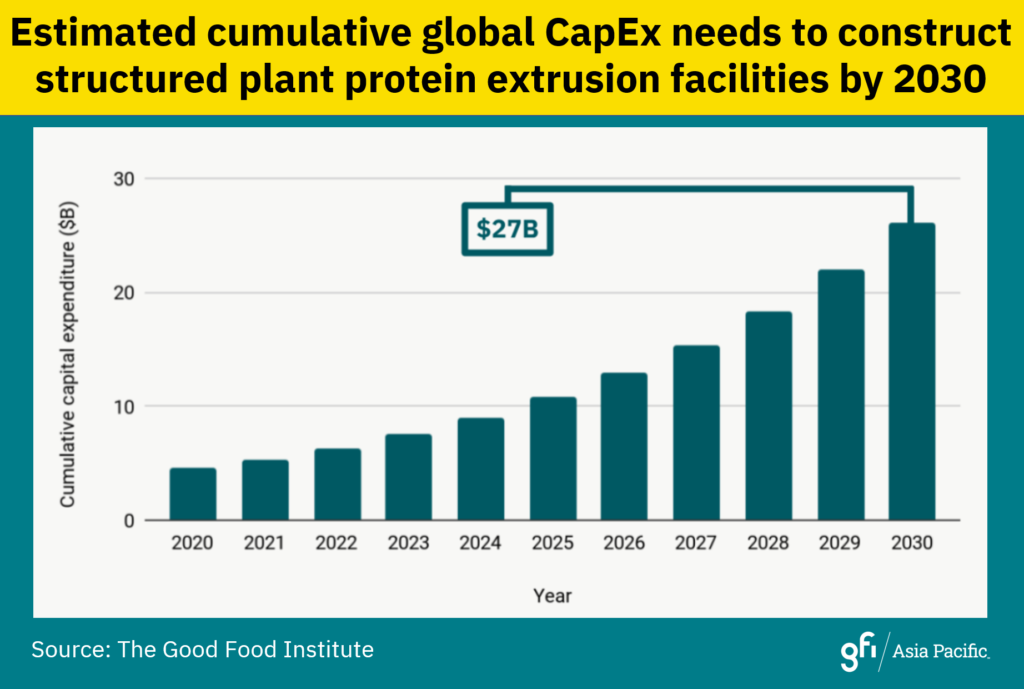 Is Asia Ready?
As intimidating as those global figures are, they still don't fully illustrate how disproportionately heavy the lift in APAC is going to be. No continent is more central to the success of the global plant-based meat industry than Asia. On the plus side, if regional industry stakeholders lead the way in scaling up their production capacity and driving down costs, the effects of those efforts will be felt around the globe.
As I wrote in a guest column earlier this month in The Straits Times, 99.9 percent of 2020's meat sales in Singapore were conventional animal meat, compared to less than one-tenth of one percent for plant-based meat. At the same time, market projections show that plant-based meat demand will surge by 25 percent across APAC between 2020 and 2025, with regional increases of up to 200 percent in China and Thailand.
So is APAC ready to supply that level of demand? No. At least not yet.
Singapore's first industrial-scale plant protein innovation centre and its first fully automated plant-based meat factory both opened their doors in 2021—early signs of an emerging shift in large-scale production capabilities. But now things need to kick into high gear.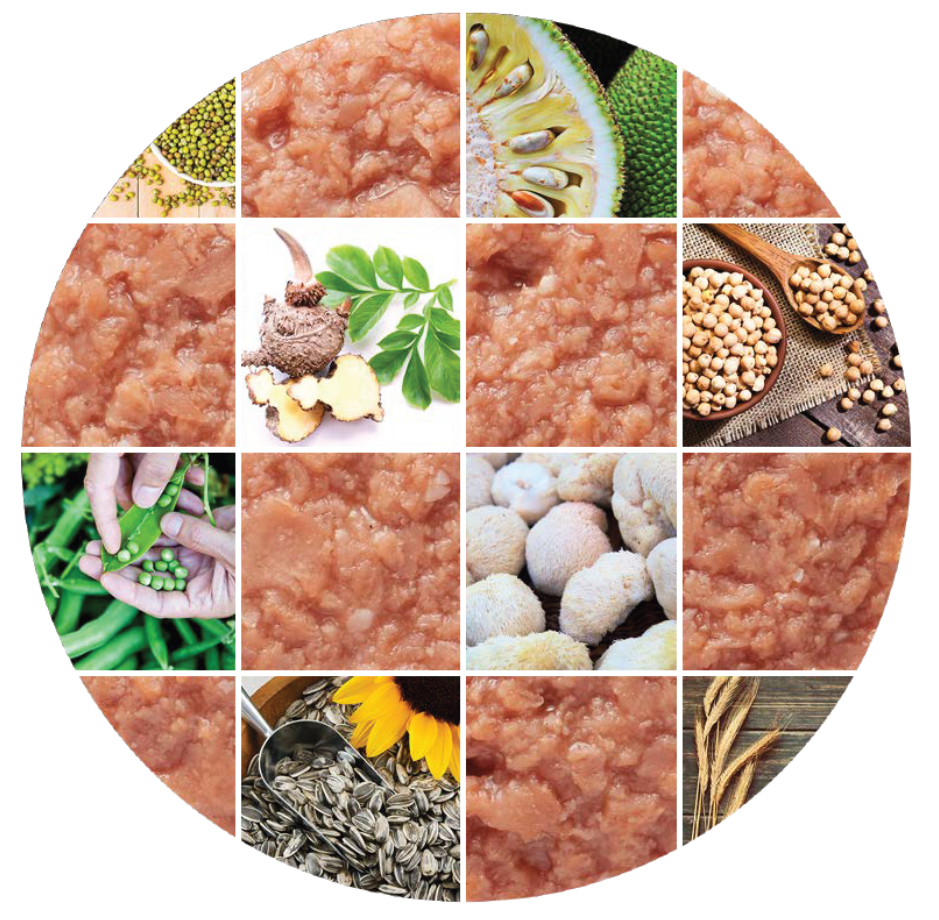 GFI's report shows that there are clear financial upsides for the private sector—including investors, ingredient processors, extrusion equipment providers, and manufacturers—if they take these industry projections to heart and contribute to building out the enormous plant-based meat supply chain the sector will need over the coming decade. Likewise, governments would be wise to recognize that meaningful climate gains from a scaled shift towards plant-based meat will not be achievable in the near term unless they invest in open-access R&D and infrastructure for this burgeoning industry.
In other words, all of the signs are pointing in the same direction: building up plant protein production infrastructure is both smart governance and good business.
With GFI's new report illuminating the road ahead, a more sustainable and just food system is—for the first time—clearly visible on the horizon, anxiously awaiting our arrival.