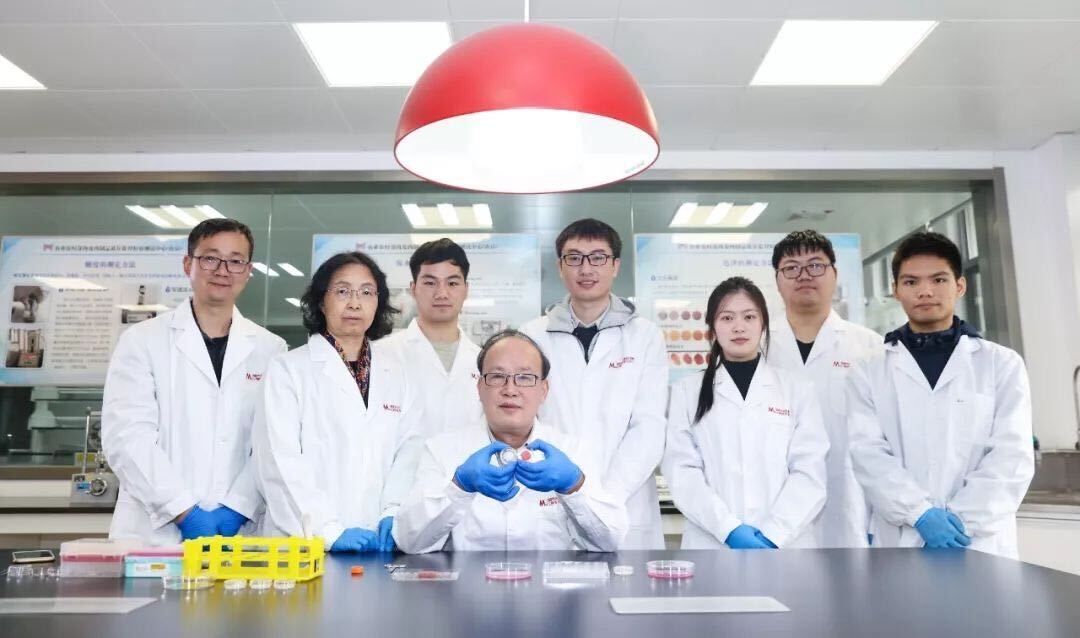 PROGRESS: Startup Secures China's Largest Cultivated Meat Investment Yet
Joes Future Food, a leading Chinese cultivated meat startup previously known as Nanjing Zhouzi, has secured a CNY 20 million (around USD 3 million) investment from Matrix Partners China in their angel round.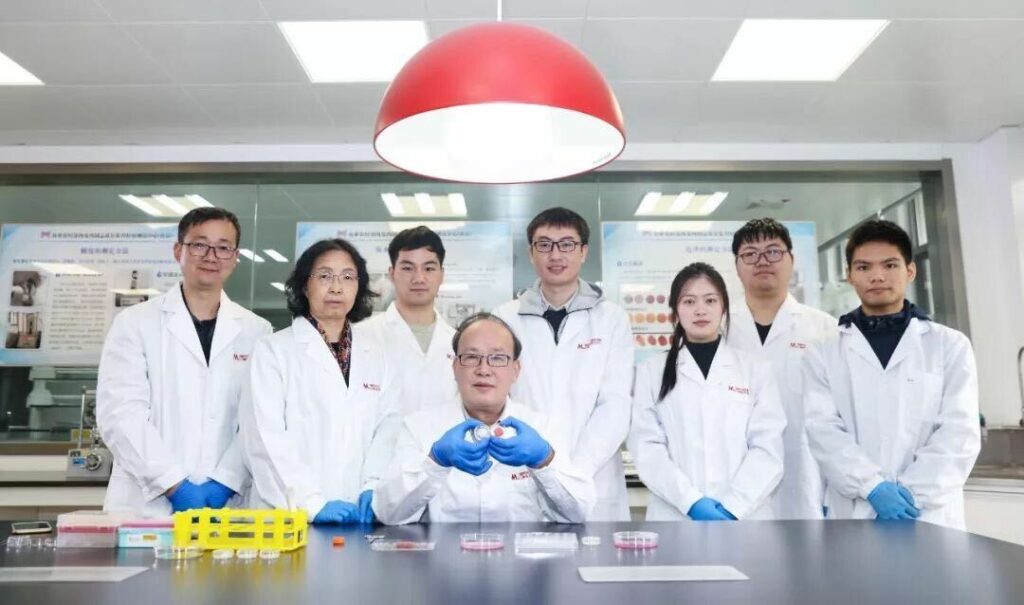 In November 2019, Prof. Zhou Guanghong and his team created China's first cultivated pork at a research center on the campus of Nanjing Agricultural University (NAU). One month later, Joes Future Food was officially registered and the company, a spin-off from the research center, set up its first food lab at the government-funded Nanjing Baima Agricultural High-Tech Industrial Park. Located in Nanjing, the industrial park was established as a hub of innovative "future food" technologies, with one of the primary focuses being the industrialization of alternative proteins. This choice of location carries additional significance because Nanjing is also home to some of the nation's most well-known food producers, including Yurun Group—the largest meat supplier in mainland China—and several of the top agri-food universities.
Ramping Up Production Efficiency
Joes Future Food has been working to develop solutions to many technical challenges, including isolation and maintenance of stem cells, serum-free cell culture media, and large-scale cultivation of stem cells at (relatively) high cell density. Their current product resembles minced pork. However, it still needs coloring and flavoring processes to become edible. The nutritional profile and texture of final products will be customized to meet consumer preferences.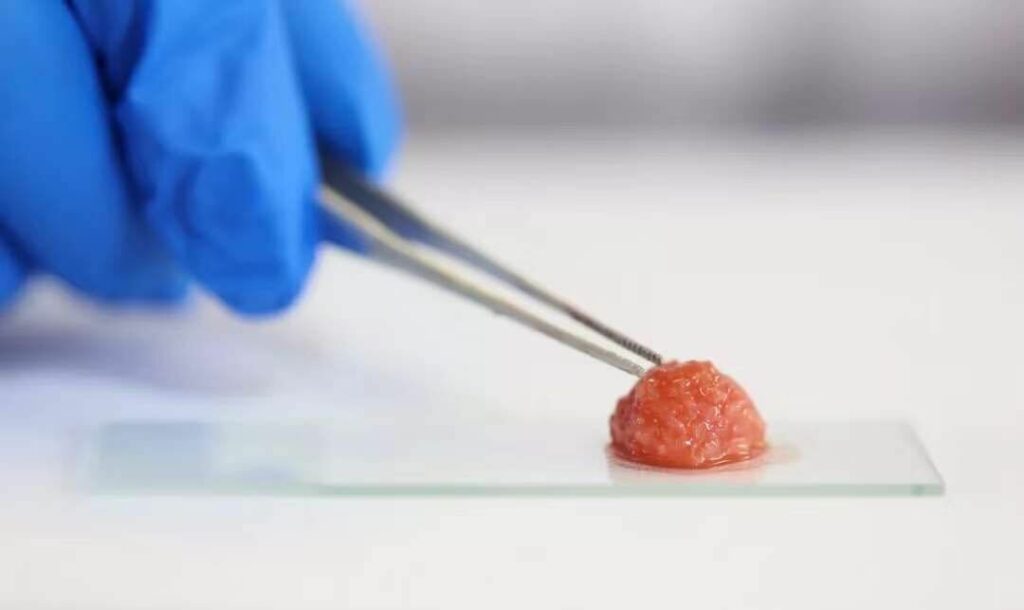 Progress has been swift. By November 2020, Dr. Liu Qing said that the company had significantly increased production efficiency from just a year earlier. Initially, it took 20 days to produce 5g of cultivated pork, but now their team can make 50g in the same amount of time.
Recruiting Top-Tier Talent
At China's inaugural fermentation and cultivated meat seminar, hosted this fall by GFI Consultancy (GFIC)—an independent partner of The Good Food Institute Asia Pacific—the panelists emphasized that producing even one slice of cultivated meat requires a multidisciplinary approach. The R&D team needs to be equipped with knowledge from adjacent research fields, including stem cells, tissue engineering, and food processing. Scientists are key to the development of this nascent industry, yet many are not fully aware of the new opportunities available. Too often, scientists who work with stem cells are instead recruited by pharmaceutical companies without ever considering that their skills could also apply in the emerging alternative protein sector.
GFIC, which is based in Shanghai, has identified attracting top-tier talent as their top priority. To support that effort, the company's specialists are developing curated resources to bridge the gaps between industry and academia, and support scientists and entrepreneurs who seek to enter or navigate the fast-growing field.
China—the Next Big Power Center of Cultivated Meat?
"The cultivated meat space has gained worldwide momentum and attention," according to GFIC General Manager Doris Lee. "Singapore became the first country in the world to allow the commercial sale of cultivated meat. Less than a week later, the Prime Minister of Israel became the first head of state to eat cultivated meat. Now, China is speeding up. Joes Future Food is paving the way for an entire sector in China."
There are two other homegrown Chinese startups currently focusing on cultivated meat—CellX and SiCell—both of which are based in Hangzhou. CellX is developing cultivated seafood using 3D bioprinting technologies, while SiCell is focusing on cell culture media. Just yesterday, CellX announced that they have closed their seed funding and the company plans to unveil a prototype of their first product in Q2 of 2021. "We definitely expect more local startups to emerge in the coming year after seeing such momentum in a single month," Lee concluded.
Winning Over Chinese Consumers
According to a consumer perception survey conducted by Chloe Dempsey of The Cellular Agriculture Society, nutritional benefits and food safety are more widely embraced by Chinese consumers than environmental and ethical impacts. This result aligns with similar consumer studies from the plant-based meat sector.
The fact that consumers of plant-based and cultivated meats are both driven by similar motivations bodes well for hybrid products. The most talked-about dish in Singapore this week has been the cultivated chicken bites being sold by Eat Just. That product is composed of 70 percent cultivated chicken, with the remainder made of plant protein. Hybrid products are also more likely to reach price parity with conventional meat, which could help them win over the mass market.
The Race to Capture the Future of Food
Matrix Partners China, an affiliate of U.S.-based venture capital firm Matrix Partners, is focused on seed and early-stage investments. The Chinese branch has an extensive portfolio of homegrown companies across different fields, including Didi (China's Uber) and Ele.me (an online food delivery platform acquired by Alibaba). Since 2018, the company has had eyes on the alternative protein space and been actively looking to invest in top-notch local teams. In March, they participated in the angel investment round (together with Dao Foods and New Crop Capital) of plant-based meat startup Starfield, which is mainland China's most well-funded alternative protein company so far.
Matrix Partners China's investment has attracted attention from other local investors and shined an important spotlight on this promising new market. Michael Zuo from Matrix highlighted that he believes the cultivated meat sector could turn into a fast-paced market after several years of development. "We are glad to support Joes Future Food's mission to make cultivated meat the future of protein," Zuo says.
Matrix isn't alone in their belief that the market for alternative proteins is heating up. Another traditional Chinese VC firm, China Venture Capital, recently joined the seed funding round of Hong Kong-based cultivated seafood startup Avant Meats.
Taken together, these significant moves by major local players should be a signal to others across the investment space that alternative proteins are well-positioned to skyrocket in China as we head into 2021. The only question is, who else will get in early enough to seize the moment?