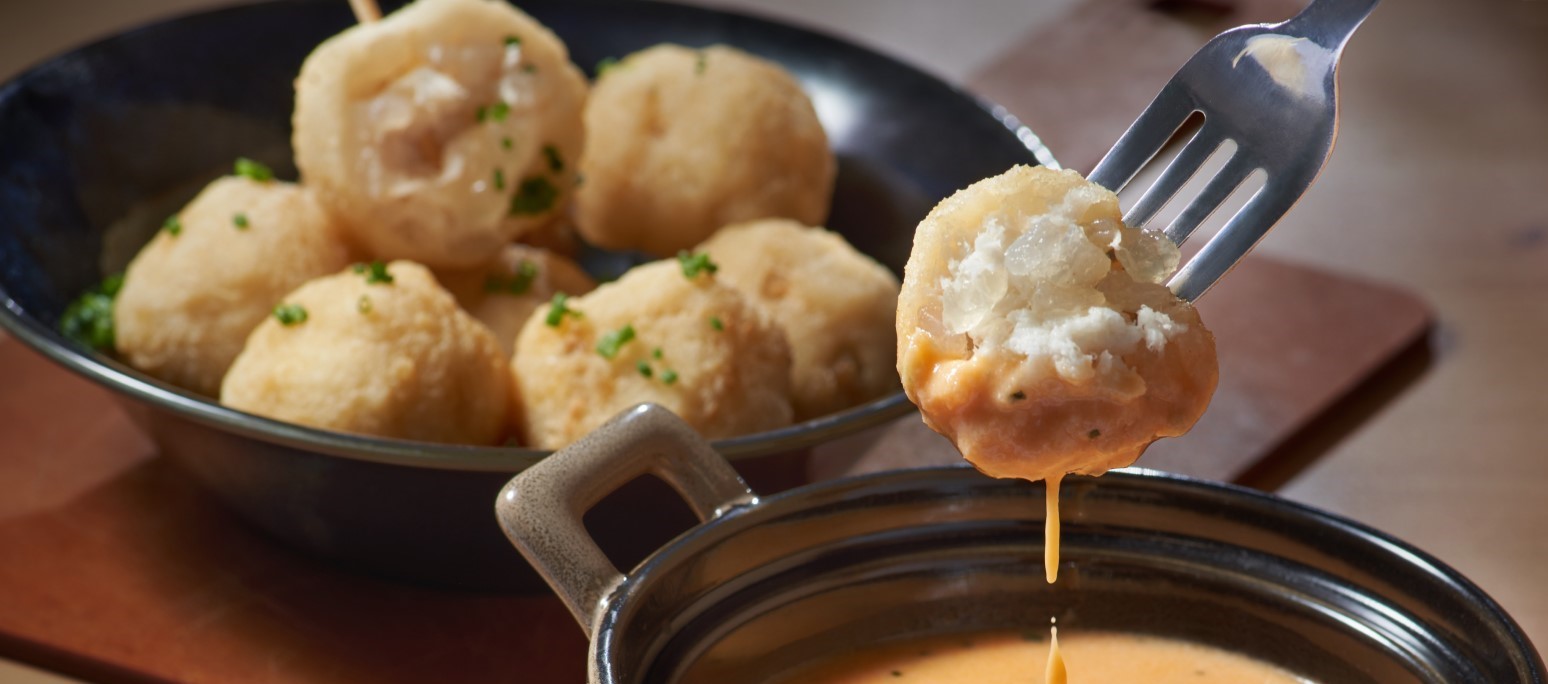 Look Closer: China is Quietly Making Moves on Cultivated Meat
With the world's most important global climate summit (COP26) just around the corner, all eyes are on China—the world's largest emitter of greenhouse gas emissions as well as the largest investor in renewable energy technologies.
There is no pathway to achieve the climate goals set out in the Paris Agreement without changing how we produce protein, but encouraging new evidence suggests that Chinese leaders understand the massive benefits of making meat from plants and growing it directly from cells.
To unpack that conclusion, we just need to dig a bit below the surface …
Government Funds Allocated to Accelerate Alt Proteins
Public Chinese government records reviewed by GFI APAC indicate that significant funds are being allocated to help the nascent alternative protein sector optimize and scale up—just as China has previously done for the development of solar panels, lithium-ion batteries, and electric vehicles. Among the notable recent investments:
A National Key R&D Program titled

"Green Biological Manufacturing"

was

launched by China's Ministry of Science and Technology in late 2020. Plant-based and cultivated meat manufacturing are among the 20+ research projects supported by this grant, which will unleash a

reported

600 million RMB ($93M USD) in funding. It is estimated that around 20 million RMB of that will be specifically aimed at developing alternative protein.

In June 2021, a three-year government-funded project titled "High-efficiency biological manufacturing technology of artificial meat" was

announced

. It will be led by Jiangnan University—home to one of China's top agricultural science programs.

GFI APAC also found that many plant-based and cultivated meat research teams have received funding through the

National Natural Science Foundation of China

, which is considered the most important support source for academic researchers focused on food and agriculture. Similar funding mechanisms also exist at the provincial and city levels.

And just last month, at a major Chinese scientific forum, the China Meat Food Research Center and Beijing Academy of Food Sciences released new research achievements in the field of 3D bioprinting for cultivated meat. Researchers displayed 3D printing models of mixed cells with edible materials, cell suspensions for 3D printing, biomaterials simulants, and 3D printing inks. They even prepared a live demonstration of the cultivated meat 3D printing process for attendees. Prof. Wang Shouwei, the Research Center's chief expert, remarked that "3D printing can provide unique solutions to the key problems of cultivated meat production; especially in terms of adjusting protein, fat, and other nutrient contents and providing realistic textures."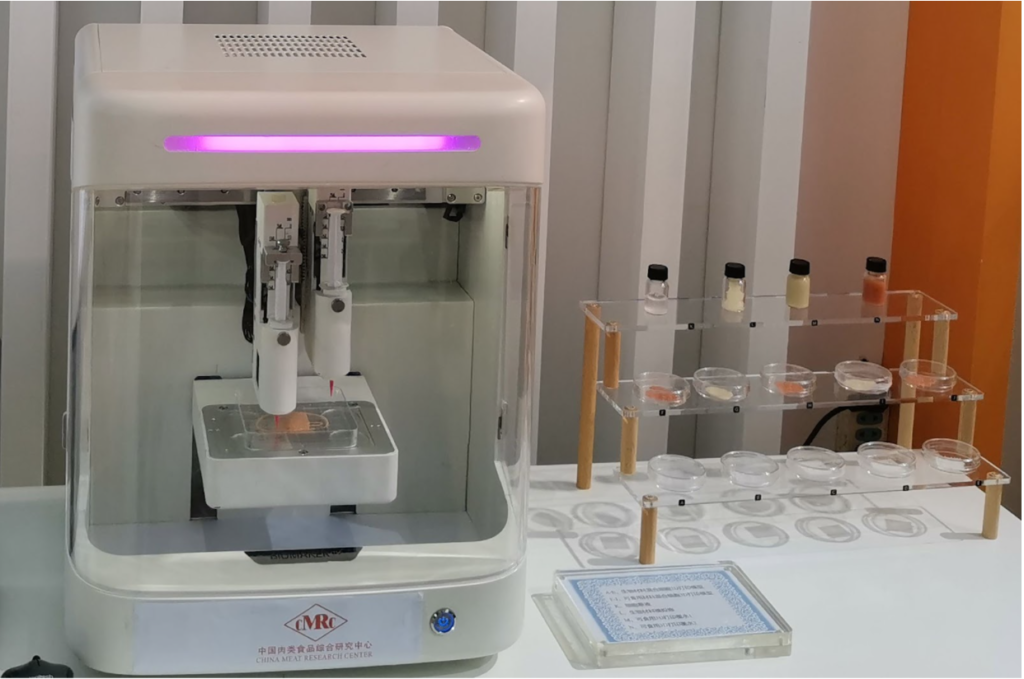 While Chinese funding for alternative protein remains a tiny drop in the bucket of what the nation is capable of, these moves by various government entities demonstrate the scope of interest among local officials, which has the potential to position China at the forefront of the next big tech boom.
Chinese Investors See the Writing on the Wall
While analyzing China's governmental priorities requires reading some tea leaves, Chinese investors and startups have been much more outspoken:
This week, Joes Future Food Co., Ltd.—the first Chinese company to conduct cultivated meat R&D—announced that it raised 50 million RMB ($7.7M USD) in its Series A funding round. That brings the startup's total haul to more than $10M USD to date. This latest cash infusion will be used to produce low-cost serum-free culture media, build a pilot production line for cultivated meat products, and develop safety approvals.

Last month, Shanghai-based startup CellX completed its second round of funding within a six-month period, bringing in an additional

$4.3M USD

. The company also held the first private tasting of cultivated meat prototypes, including a hybrid minced pork product that uses muscle cells from a Chinese breed of black pig, combined with plant-based protein. The company believes they can get costs for this innovative product to parity with conventional meat by 2025.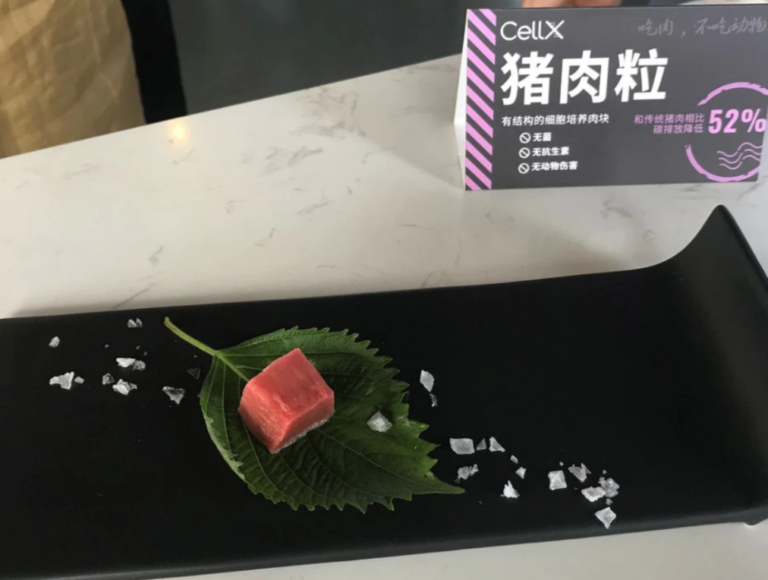 With an increasingly robust local entrepreneurial atmosphere, combined with the government's financial support for sustainable food production, momentum is on the rise industry-wide.
A Once-in-a-Generation Opportunity for China
Conventional protein production systems, led by the livestock sector, are the single largest anthropogenic use of land and driver of deforestation. By contrast, cultivated meat could use 95 percent less land than conventional beef by 2030, and innovative plant-based meat products already on the market use up to 99 percent less. In a fast-growing nation like China, where available arable land is dwindling, that shift could have a massive impact, making room for increased domestic production of renewable energy, enhancing food security, and providing stronger protection of the nation's biodiversity.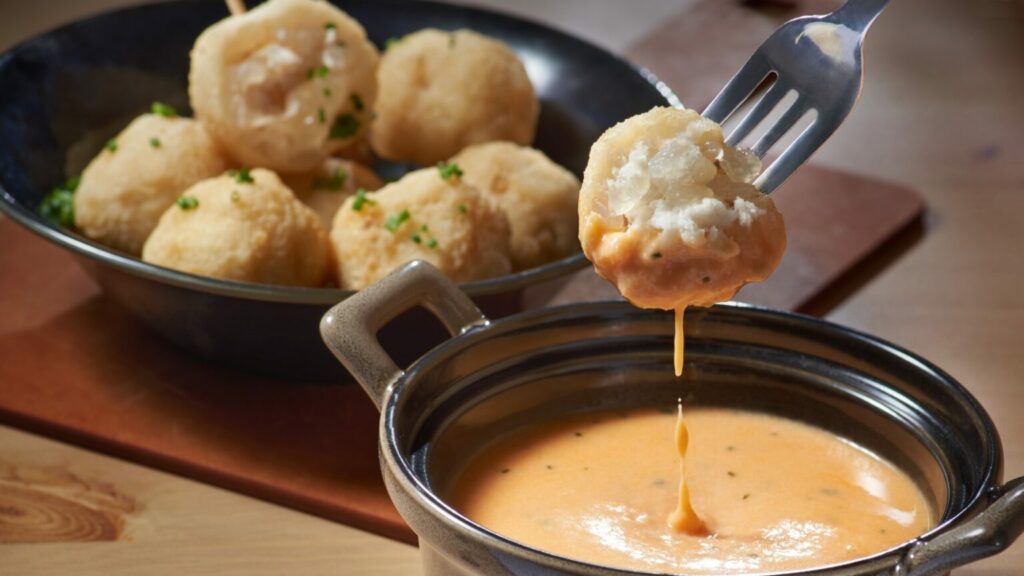 With the world teetering dangerously close to ecological catastrophe, and global energy crises causing many nations to hesitate on their climate pledges, it's more important than ever that the emissions mitigation benefits of alternative proteins be fully realized. That necessity, in turn, also presents an unprecedented economic opportunity for countries that lead the way.
The Inside Scoop
Want even more exclusive insights on the Chinese alt protein space?
GFI Consultancy

—our strategic partner in mainland China—just announced their first English-language newsletter, which will be chock full of updates from inside mainland China.

Sign up today

.

Mark your calendars, because on 10 December, the industry's top leaders will be converging in one place for VeggieWorld China—the nation's largest annual gathering of alt protein startups, researchers, and investors. The event, which will be co-hosted by GFI Consultancy, has assembled a particularly notable list of stakeholders from the cultivated meat and fermentation fields, so you can expect lots of important news to be broken.

Reserve your spot now

.