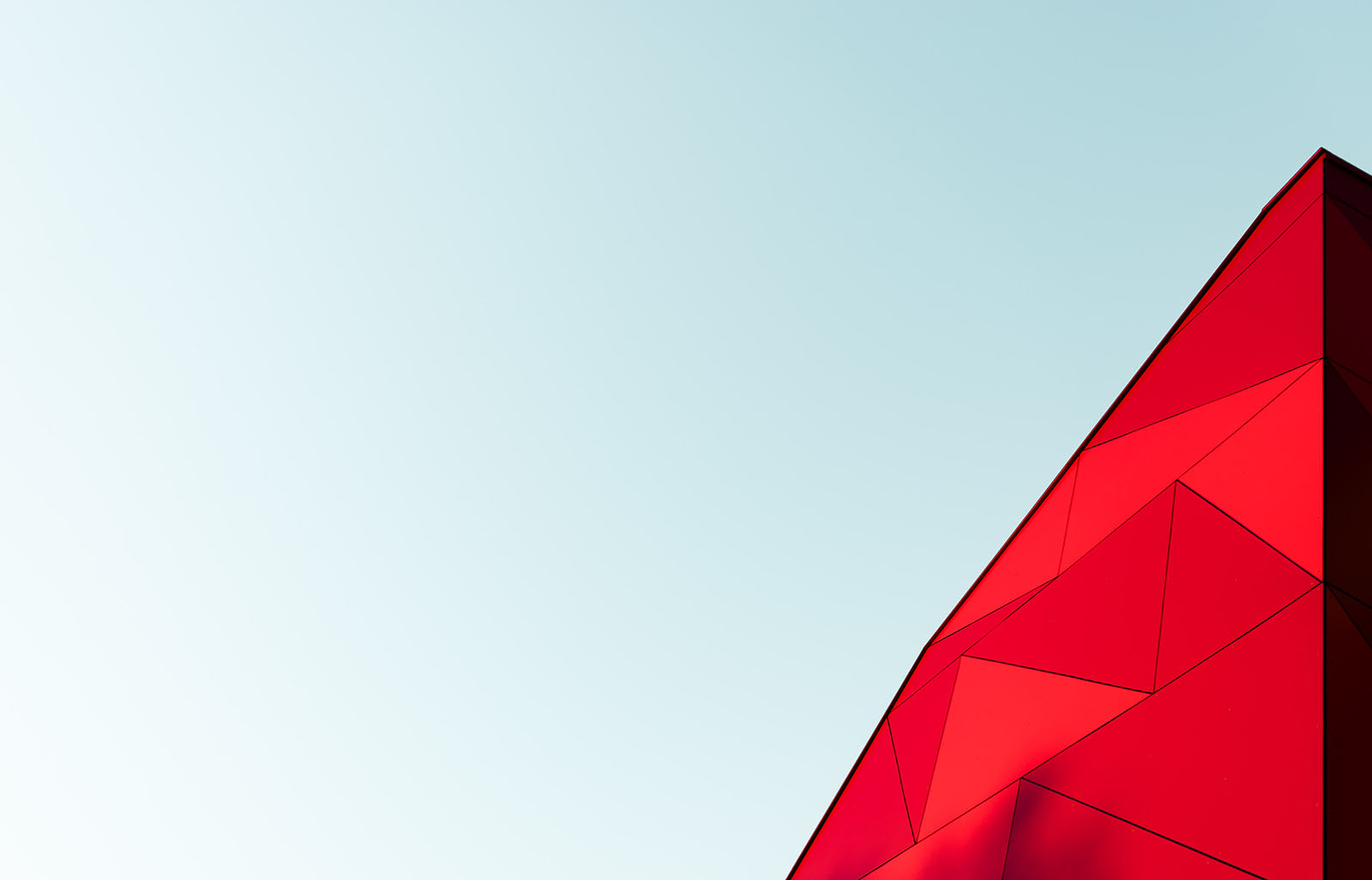 Inside The Asia Alt 100: How We Created The Inaugural List of Asia's Top Protein Disruptors
2019 was a huge year for the alternative protein industry: Beyond Meat had a successful IPO, Impossible Foods raised $300 million in funding, and Burger King rolled out the Impossible Whopper across the U.S. These clear market signals had a ripple effect. By early 2020, Starbucks, KFC, and Papa John's all launched plant-based meat products in China.
I'm not going to lie. As an organisation that has acceleration of the alternative protein sector as its laser focus target, of course we're excited. A lot of us at GFI have been working for years, if not decades, to see this day coming to fruition. However, it's too early to pop the champagne bottle as a lot of work remains to be done to ensure that alternative protein reaches its full potential of being one of the most promising solutions to more than one of the world's most pressing problems. We can't afford to have this excitement turn into a fad.
So our team looked into what we should prioritise, if our goal is to support the sustainable growth of the alternative protein sector in Asia. There are three gaps we identified:
Lack of awareness in who's who in the industry, especially the makers instead of the sellers.
Lack of homegrown players in the industry.
Lack of understanding in the Asia industry and where the white spaces are.
For alternative protein to truly become a protein solution for Asia, the industry needs to move beyond importing technologies and brands from Silicon Valley. We have seen local innovators and companies starting to emerge in the past year with huge potential to lead the future growth of this sector. That's why we created the inaugural Asia Alt 100, listing Asia's top 100 protein disruptors of the year, with plans to update this list annually.
Methodology (or, answering the FAQ)
Let us begin by saying, it's more an art than a science.
At GFI APAC we're in a unique position to have our finger to the pulse of the industry. Day in day out we're consulted by startups (in many cases even before they formed their founding team), corporates, investors, scientists, and policymakers, free of charge. We're fortunate to be privy to and trusted with invaluable information. The Asia Alt 100 are players that have demonstrated that they are seriously committed to, and invested into, growing the alternative protein industry.
In more details, this is how we've scoped this study:
Regions
Included: Major markets in Asia e.g. Singapore, mainland China, Hong Kong, Japan, South Korea.

Excluded: India

Businesses
Included: Raw materials and ingredients, food production, research and development, and corporate partners. In line with our goal to increase transparency and awareness of the makers in the supply chain.

Excluded: Retailers and food service providers.

Local Presence
Included: Companies incorporated in Asia, and companies incorporated outside of Asia but have built a local presence or otherwise invested significantly in Asia.

Excluded: Companies incorporated outside of Asia and without a local presence or significant investment in Asia, notwithstanding that their products may be available in Asia via distributors.
Within the 2020 Asia Alt 100, 57% are corporates, 29% are startups, and 14% are academic institutions.
Mapping the Industry
This year, we present the 2020 Asia Alt 100 alongside 35 investors on this Industry Map to showcase not only the who's who of this sector but how they work together. On the Asia Alternative Protein Industry Map, we have deconstructed the industry value chain into 5 key building blocks – raw materials, production, end products, research and development, and investment.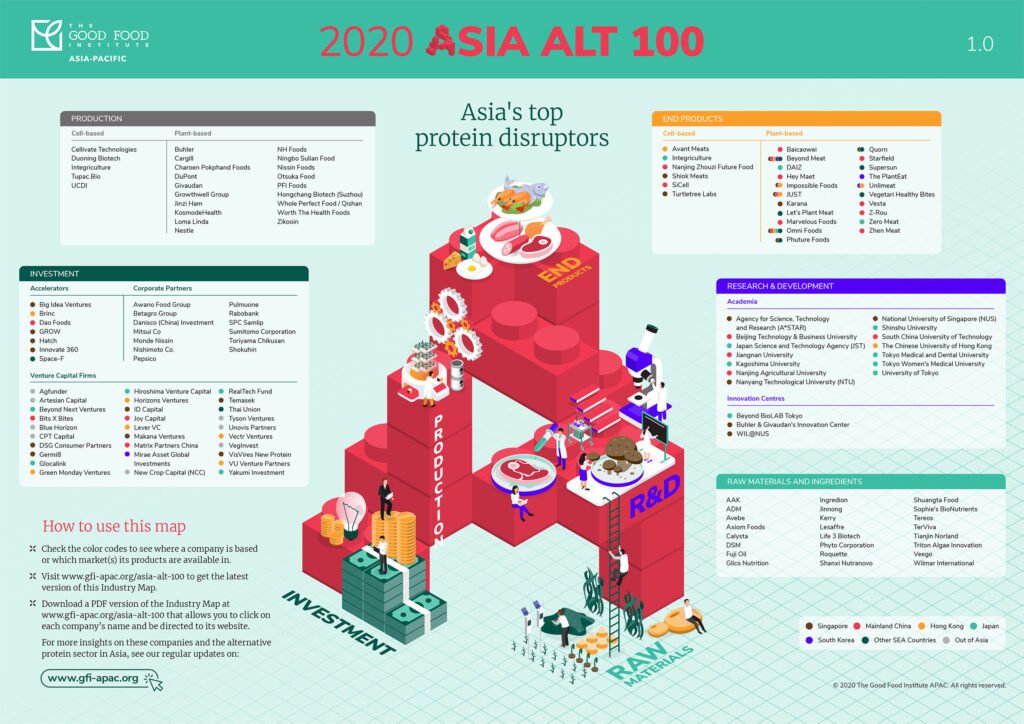 In Asia, the alternative protein sector is still in its infancy but catching up rapidly. This is our projection on how Asia Alt 100 may look like in the next year:
There is no reason why we shouldn't see many more B2B companies, especially in the category of raw materials and food production, becoming more active in this sector. That would be a strong indicator that the industry is starting to mature.
We expect more and more Asian companies to be added as the local players start to realise the competitive advantage they have in growing raw materials, processing ingredients, local distribution network, supply chain infrastructure, and of course, in creating products that are tailored to the variety of Asian palate and culture;
Many companies on the list will be, if they're not already, collaborating with one another for mutual benefits in scaling up their businesses.
We will feature these Asia protein disruptors in our blog in the upcoming months, stay tuned!