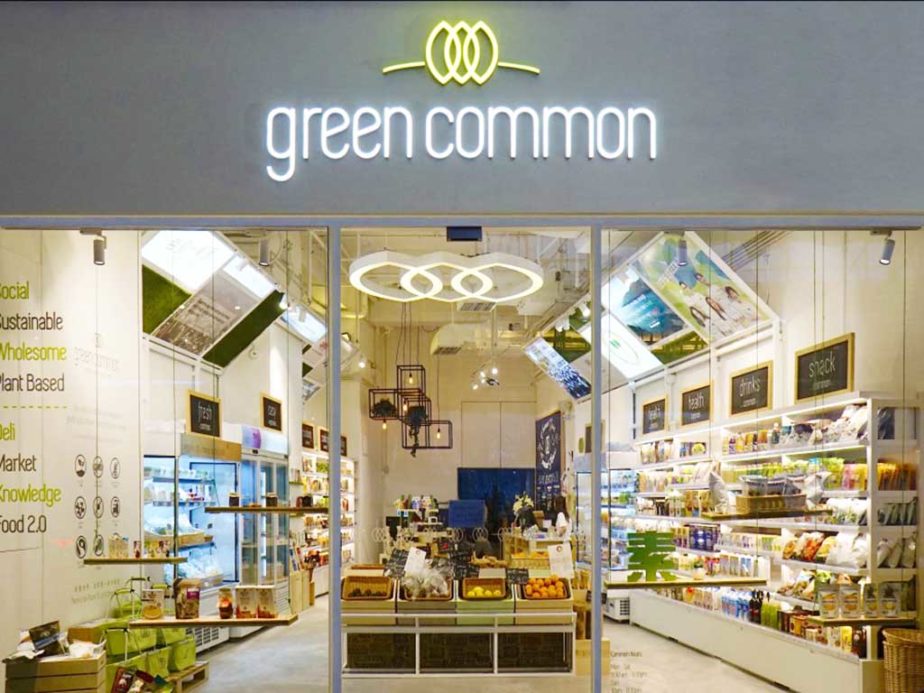 I Can Finally Shut Up About Green Monday
[Note: Due to popular demand I am turning our Sep newsletter into this blog post :)]
What a month in Asia's alternative protein scene! Have you heard? Green Monday from Hong Kong just raised the biggest round to date in the alternative protein sector in Asia—USD70M.
As a Hongkonger, I'm more proud than ever; as someone who's had the honour of being a tiny part of the Green Monday journey in its early days, I can finally shut up. From today onwards nobody should need me to explain why they need to study Green Monday as an Asia alternative protein business case.
We at GFI APAC regularly advise food companies interested in venturing into alternative proteins and specifically the Asian markets. Frankly, it used to frustrate me so much that most people have very little idea about the role that Green Monday has been playing in building this ecosystem for the past 8 years. (Check out my interview with Green Monday's founder David Yeung from our #ASAP2020 last month.)
Here are the top 3 business strategies everyone can learn from the Green Monday Group:
1. Staging, Staging, Staging
Green Monday is a master in staging. The staging of product launches is more apparent to the public, but the staging of its corporate structure is even more fascinating. Green Monday built the first arm under the group, a nonprofit, back in 2012, when alternative protein was not even a thing and the term "plant-based" had only started to emerge. Early 2010's was a defining watershed moment, where vegetarianism/ veganism/ meatless was ripe for a complete rebranding to penetrate the mainstream market. Green Monday the advocacy arm created awareness, educated the consumers, and from a pure business perspective, created the demand as well as brand goodwill.
The second arm used to be distribution, sourcing products to satisfy the demand that's been created. Green Monday negotiated the distribution rights of products including Beyond Meat since 2014, and has been building the line of brands it carries ever since, including Miyoko, Heura, and Califia Farms.
The third arm venture capital came shortly after. Taking a stake in products it distributes made a lot of sense, and Green Monday was in effect the first and only marketing partner most of these brands relied on to build their customer base in Asia from scratch.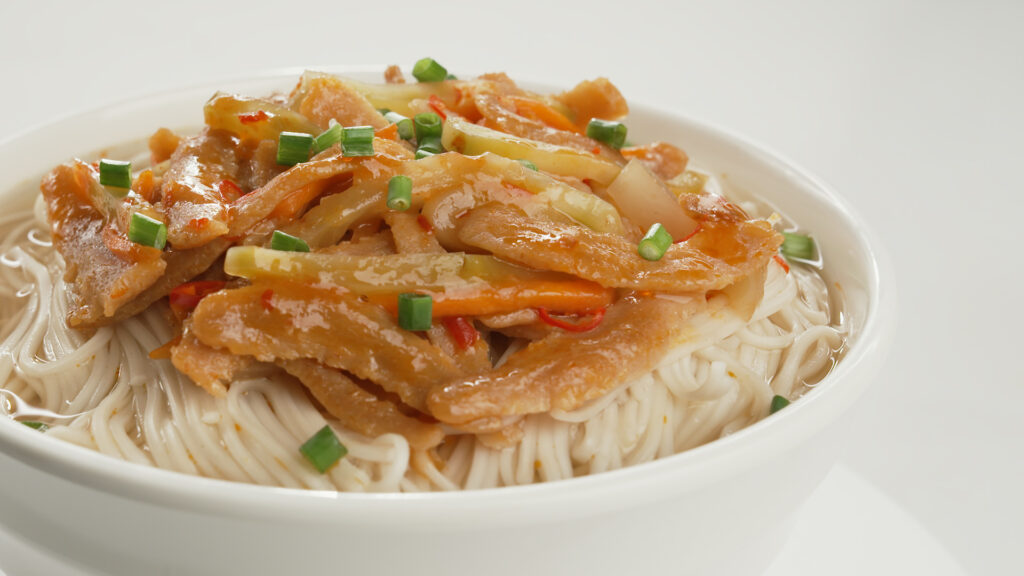 These have all been happening in the background before brands launched by the group itself appeared: Green Common (the retail arm—supermarket) and Omnipork (plant-based pork startup, recently renamed as OMNI). Green Common (and its restaurant Kind Kitchen) serve as a curated experience showcase, both to make these products easily accessible and to educate the market what this new lifestyle is all about. Green Monday, in one form or another, has a presence in more than 8 countries in Asia including mainland China and Japan, and of course it's long been in "launch pad" markets Hong Kong and Singapore.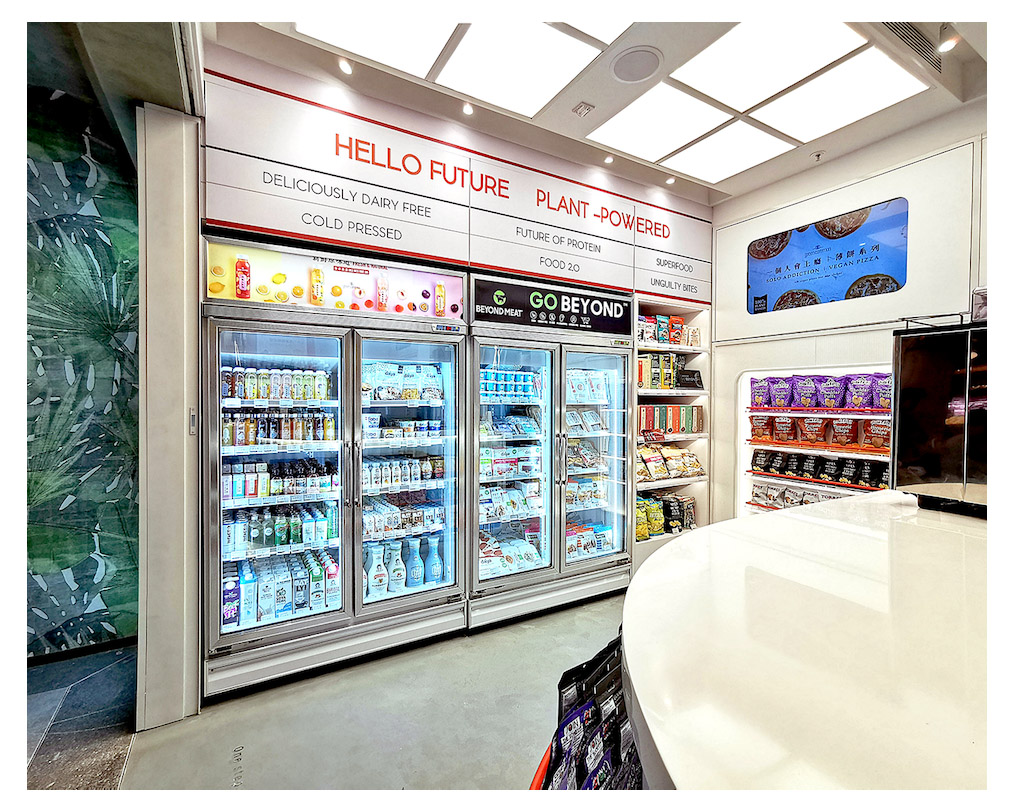 So in 2020, the big bang fund round happened and the world woke up to this "new" superstar. I know David always credits serendipity for how the magic has unfolded, but seriously, the strategic staging of the business through the past 8 years is pure genius.
2. Think Platform
The breadth and depth that Green Monday Group has now achieved can be largely attributed to its partnership strategy. From the very beginning (need I say this again? 2012) cultivating partnership has been key:
(a) Celebrities – Many people are surprised to see the celeb investor lineup (including filmmaker James Cameron, British photographer Mary McCartney—daughter of Sir Paul McCartney, American-Taiwanese singer Wang Leehom). Very few realise that in 8 years' time Green Monday has accumulated an unimaginable army of celeb ambassadors—some became people Green Monday can call on for PR campaigns, some became investors, some quasi-team members (like Hong Kong singer Kay Tse, Chief Kindness Officer). Green Monday also pioneered partnership with influencers including food bloggers, chefs, and nutritionists.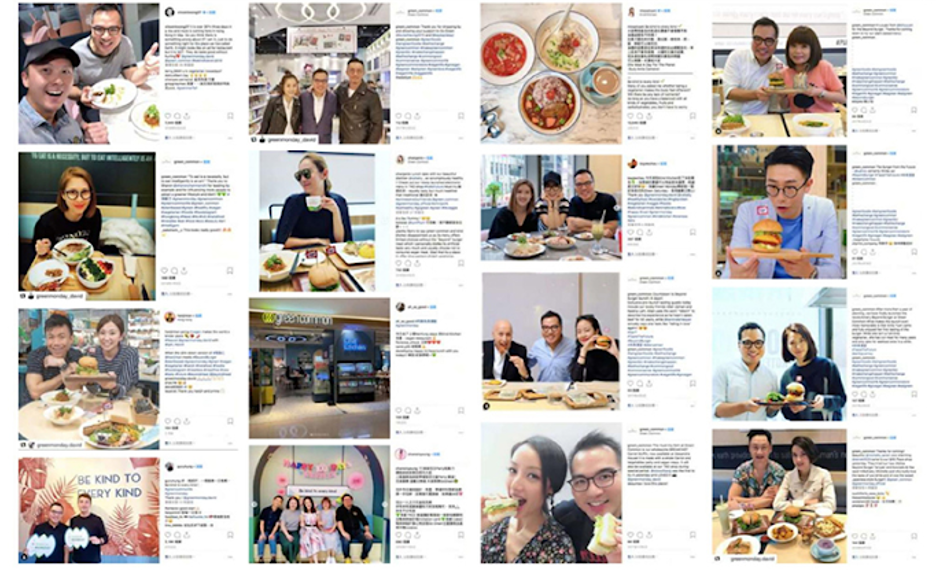 (b) Restaurants – The Restaurant Programme is one of the longest standing programmes under Green Monday's nonprofit arm. Can you imagine the depth of market and industry understanding acquired from working with over 2,000 restaurant outlets in Hong Kong, Singapore, Taiwan, Macau, and many other regions, helping chefs and food service providers incorporate plant-based-friendly offerings on their menus? Priceless.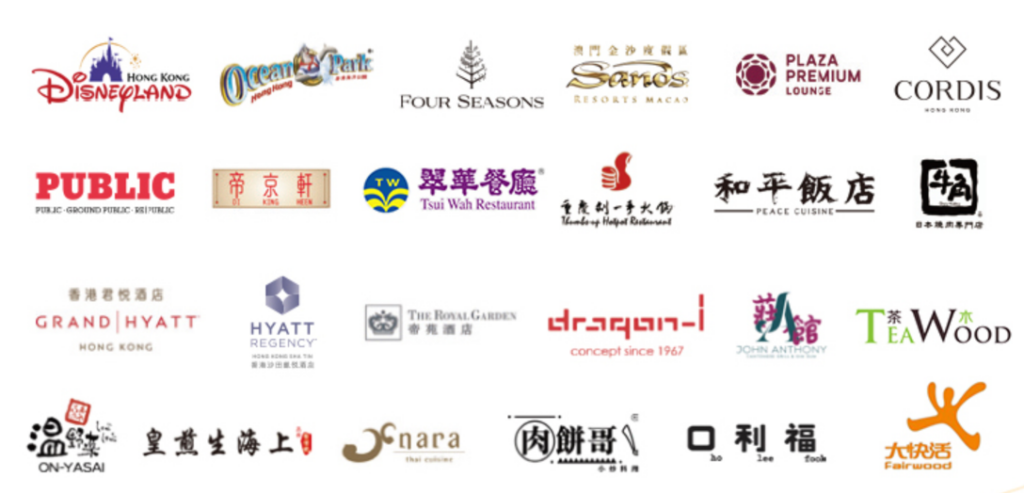 (c) Corporates – Corporate Solutions has also been one of the main pillars at Green Monday since day one. Helping corporates introduce green monday (i.e. going green on Monday's) into their offices means that the Green Monday Group has accumulated A-list corporate partners including The Hong Kong International Airport, UBS, Disneyland, Google, Cathay Pacific, HSBC, and Swire. (Oh, isn't Swire the lead investor in the latest fund round? Wink wink.)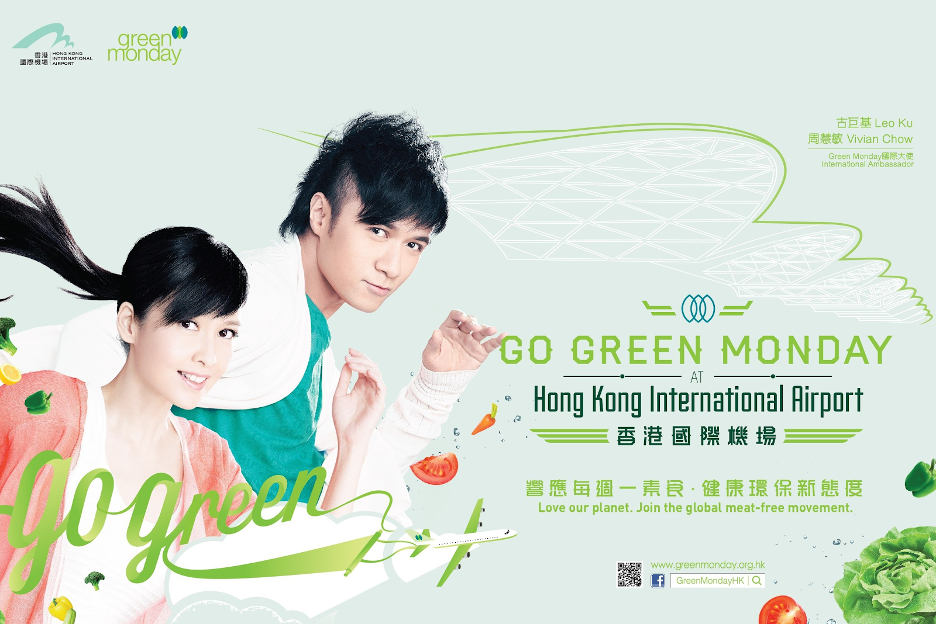 These are all but a few examples, the school programme is another powerful bottom up initiative. Also the countless brand crossover specials, especially leveraging on crossing over with local brands to venture into new markets, is another genius move. Example: Taiwan's Bafang Yunji is selling 1 million Omnipork dumplings a week across almost 1,000 locations, that was Omnipork's market entry into Taiwan.
3. One Size Doesn't Fit All
Everyone is asking this question: What plant-based product best suits the Asian market?
Argh. First of all, Asia is not one market. Asia consists of so many markets, with completely different cuisines, cultures, languages, income levels, religious restrictions, political situations, supply chain and infrastructure. If there is one word to describe the "Asian market", it's fragmented.
Green Monday Group started in Hong Kong, a cosmopolitan city where East meets West. Follow any brands with multiple-country presence within Asia and you'll find a common sequence of market entries. First, pick the low hanging fruits at "launch pad" markets Hong Kong and Singapore. Hong Kong is the best pilot test market with an affluent consumer base that is predominantly Chinese, while Singapore gives product developers feedback on the Southeast Asian taste and preferences. Both markets are small in size, concentrated in spending power, experienced in having first access to most new product innovation, and with substantial expat community and international exposure.
How fast a brand/product then penetrates into other Asian markets depends on factors such as the specific product formulation that impacts level of difficulty in getting local regulatory approval, the ability to find the right local partner and/or channel to introduce the product to market, and other entry barrier factors. Being successful in Hong Kong does not indicate success in mainland China, Japan, and Korea; making it in Singapore does not mean Thailand, Malaysia, and Indonesia will be a piece of cake. Note that I haven't included India here at all as it's a completely different ball game. If we must lump together the usual suspects that consumer-facing businesses are most interested in into two buckets, in overly generalised terms, it's oriental (East Asia) and Southeast Asia.
Green Monday Group is a great example to follow in order to understand the nuances of segmenting these East Asia and Southeast Asia markets. Here are a few examples:
Omnipork was developed to be an extremely versatile ingredient that can be applied in a wide variety of cuisines and recipes. This is the only way to work given the diversity of Asian cuisines.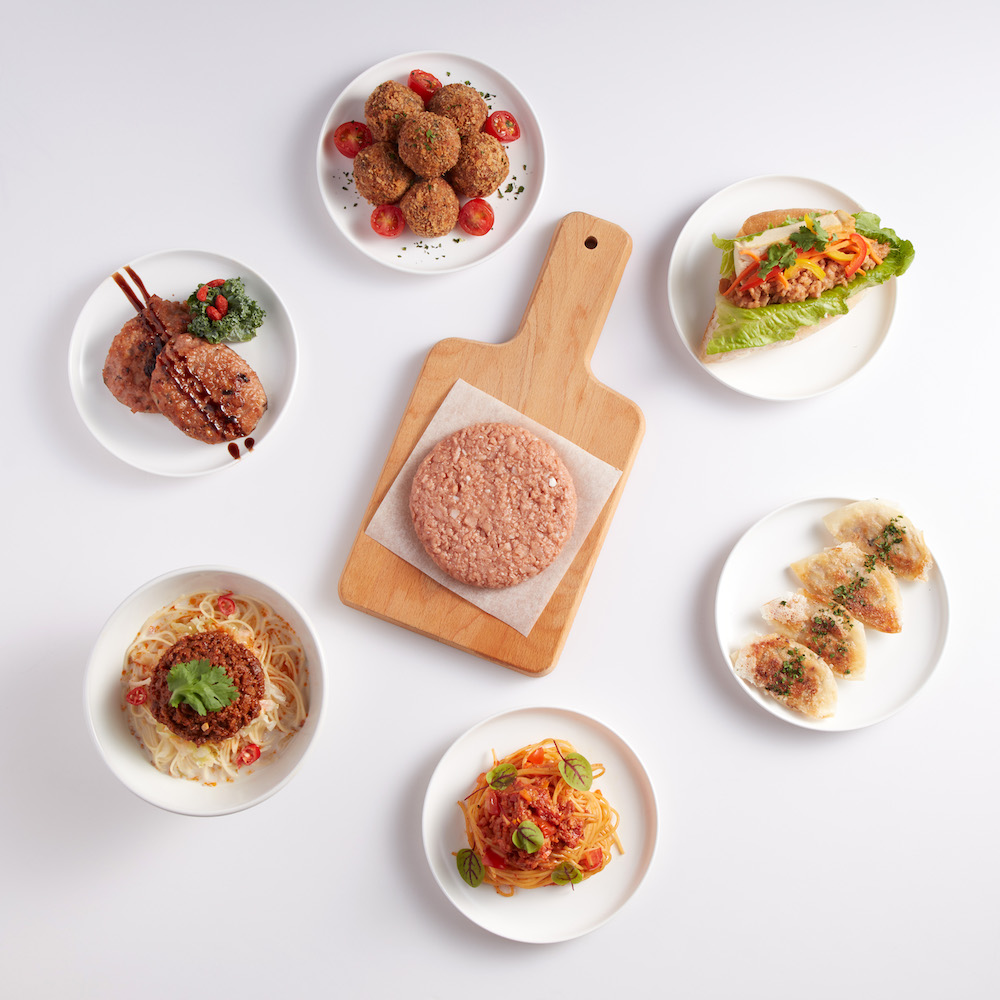 Over the past two years, in the "base ingredient" product lineup, there's not only Omnipork the minced pork, but also the Omnipork Strip and Omnipork Luncheon. On top of the 3 hero products that are relatively universal, 8 ready-made meal products were introduced just for the Hong Kong market. I was told that different product lines will be further developed targeting each of the different Asian markets.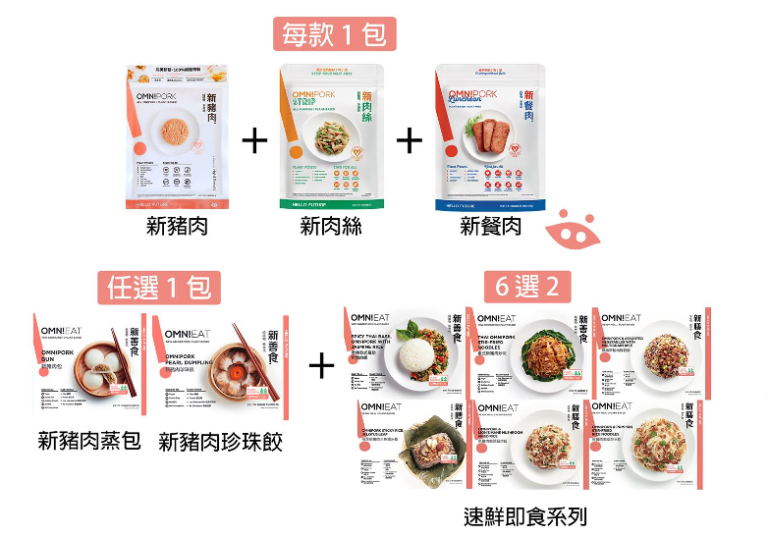 Omnipork (新豬肉)is branded

Omnimeat

(新膳肉)to enter markets like Malaysia, Thailand, and the UAE. The Chinese name of Omnipork is also different for different markets in the Greater China region.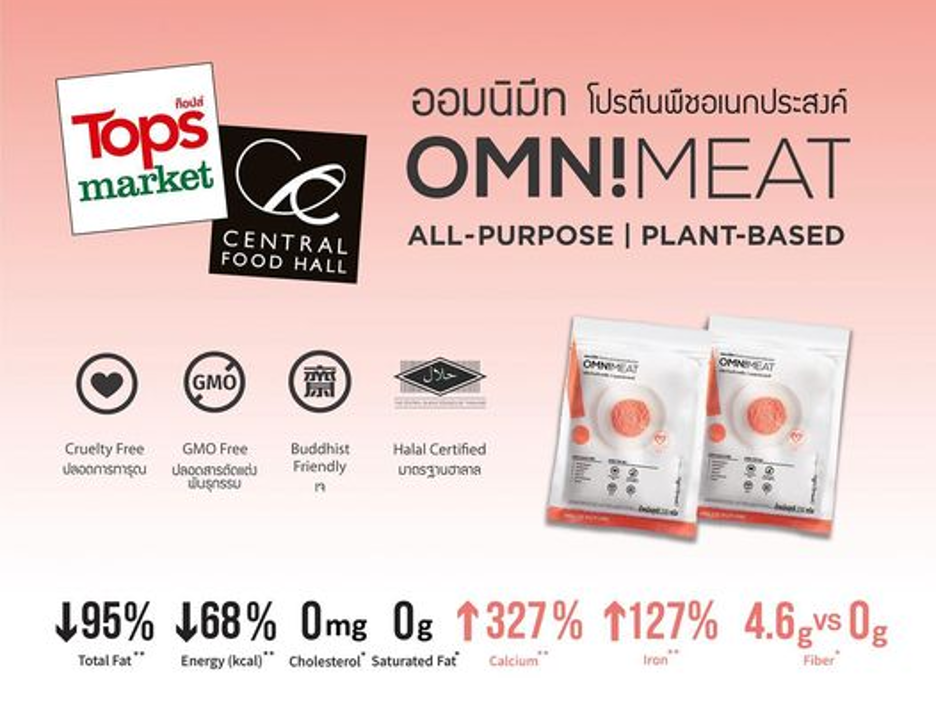 Value proposition of the same product is very different across different Asian markets. In mainland China, the

entire messaging

is focused on

losing weight

! The secondary message is health—along the line of overconsumption—fat and cholesterol. The overall sell pitch is that healthy food that doesn't make you fat can be tasty and enjoyable too.
Congratulations Green Monday Group! Happy Mid-Autumn Festival everyone—there's so much we can learn from one another and multiply the impact we make in the world.
If you want monthly insights on the Asia alternative protein sector in your mailbox, like this one, subscribe to our newsletter by entering your email at the bottom of this page 🙂