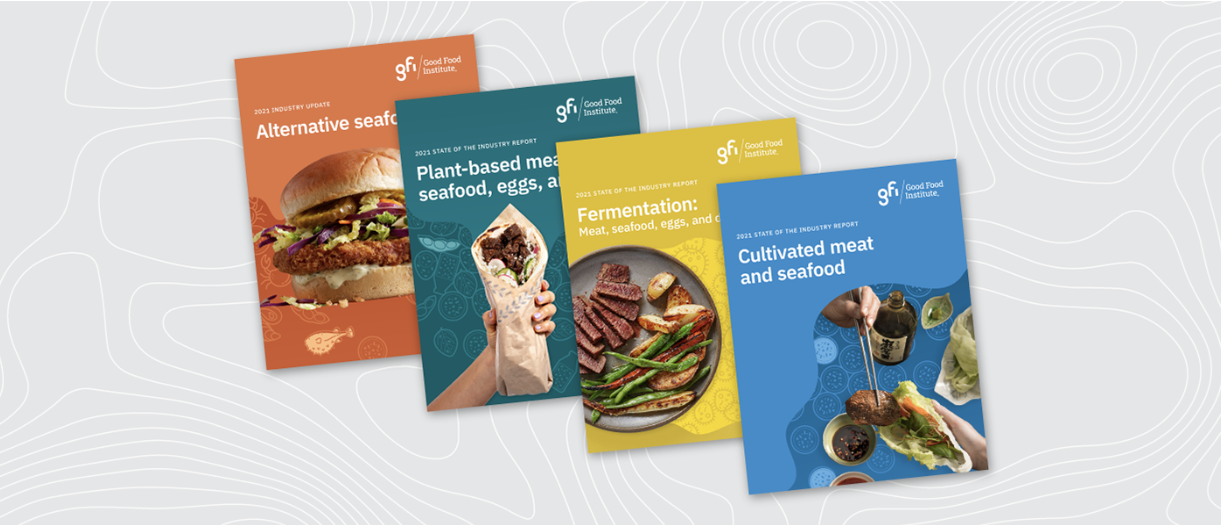 GFI's Highly Anticipated State of the Industry Reports Have Arrived
This is the moment you've been waiting for: GFI's global reports on the current state of cultivated, fermentation-enabled, and plant-based proteins are now available.
👉 Read the reports:

Let's take a quick look at some of the many big-picture takeaways from across the alt protein sector:
A Flood of Alt Seafood in Asia
Last year, the global commercial landscape welcomed at least 21 new alternative seafood companies, bringing the total to more than 120 companies developing plant-based, fermentation-enabled, and cultivated seafood around the world. Sensing a sea change in public opinion, 2021 also saw record global investments in alt seafood, nearly doubling 2020's total.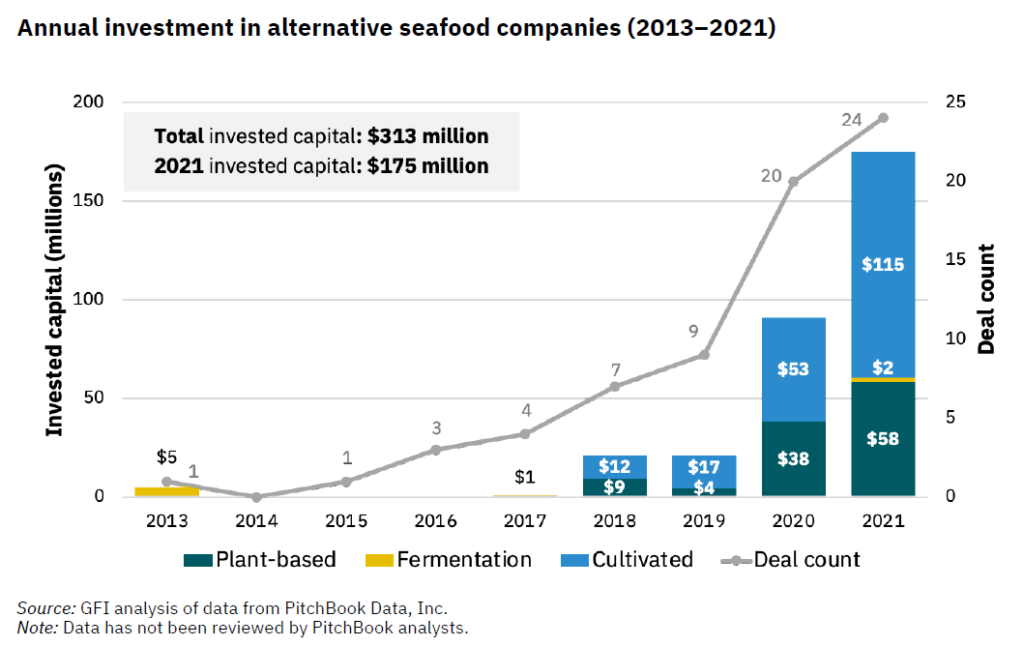 Asian markets play a central role in this shift. Of the top ten countries that eat the most fish, seven of them are in Asia, which startups and investors alike believe creates a market opportunity of epic proportions.

To capitalize on this moment, startups and legacy brands in APAC made many major moves over the last year:
Hong Kong-based OmniFoods expanded their plant-based offerings to include six seafood products: two different fish fillets, an ocean burger, salmon, shelf-stable tuna, and crab cake

s—the last of which went on to become the first plant-based seafood product ever

sold at Starbucks

;

Conventional seafood giant Thai Union launched OMG Meat, a range of plant-based seafood and meat products in Thailand, and ramped up their contract manufacturing for private label plant proteins;

Singapore-based startup

Fisheroo

launched, bringing The Lion City's total cultivated seafood company count to three;

Shiok Meats hosted a

tasting event

to debut the world's first cultivated crab and opened a pilot R&D plant at their headquarters in Singapore;

Asian food-industry powerhouses Pulmuone, Mitsubishi, and Thai Union all signed MOUs with the U.S.-based cultivated seafood startup BlueNalu, further setting the stage for the company's planned product rollouts in Asia;

Asia-based cellular agriculture startup Avant Meats had an incredibly busy year, during which they formed a new strategic partnership with Vinh Hoan Corporation (one of the world's largest conventional seafood processors), partnered with Chinese biopharmaceutical company QuaCell to help bring the cost of their animal-free cell culture media down an additional 75 percent, and set up a joint research lab in Singapore with the Agency for Science, Technology, and Research (A*STAR) Bioprocessing Technology Institute, with the goal of scaling up production of Avant's cultivated fish maw and fish fillets.

All of that—and much more!—took place just within 2021, further cementing alt seafood as the market segment to watch in Asia.
New Cropportunities Emerge
Until recently, the vast majority of plant-based products relied on proteins from commodity crops, such as soy, wheat, or pea—crops that historically have not been optimized for protein content and functionality. But now, a growing number of startups in Asia and beyond are exploring the vast range of locally produced and underutilized crops, and reimagining them as novel protein sources.
Plant-based products made with novel protein sources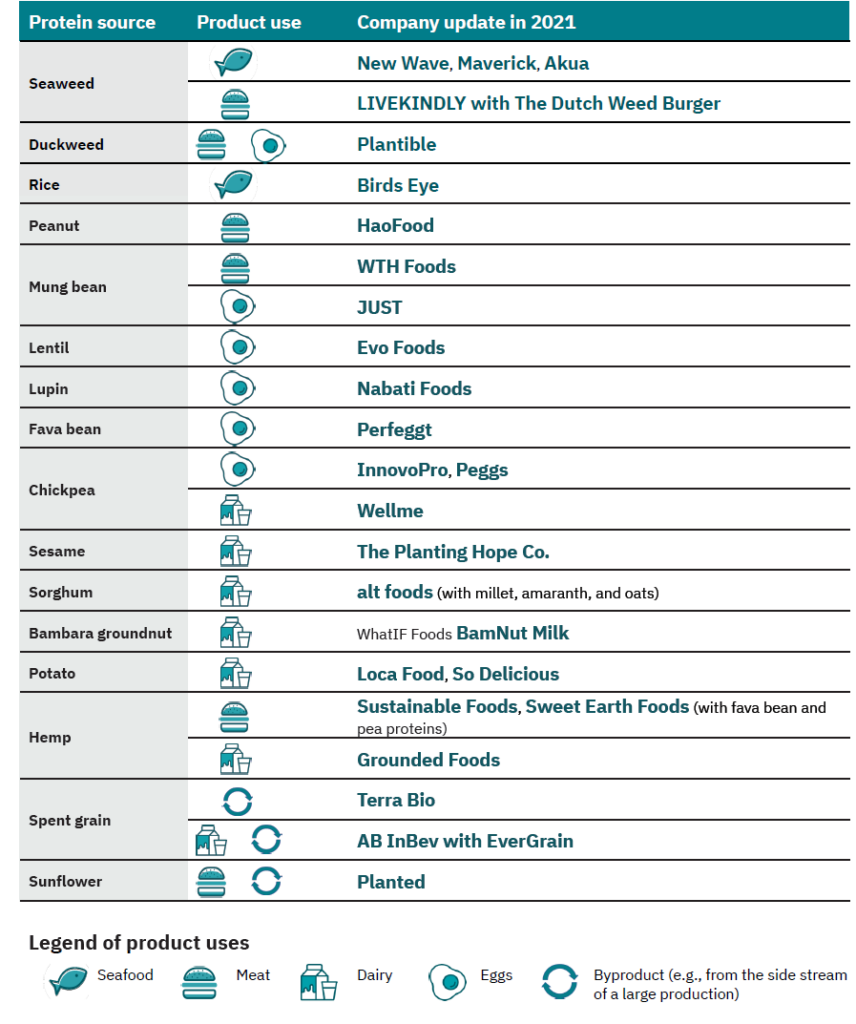 Aquatic crops such as seaweed, microalgae, and duckweed have become an especially hot area for exploration, owing to their sustainable cultivation, high protein content, strong protein functionality, and nutrient content.
Southeast Asian researchers have also been on the cutting edge of efforts to upcycle high-value food byproducts for alt protein applications, with figures like Prof. William Chen at Nanyang Technological University in Singapore developing innovative and cost-effective products from raw ingredients that would have otherwise gone to waste.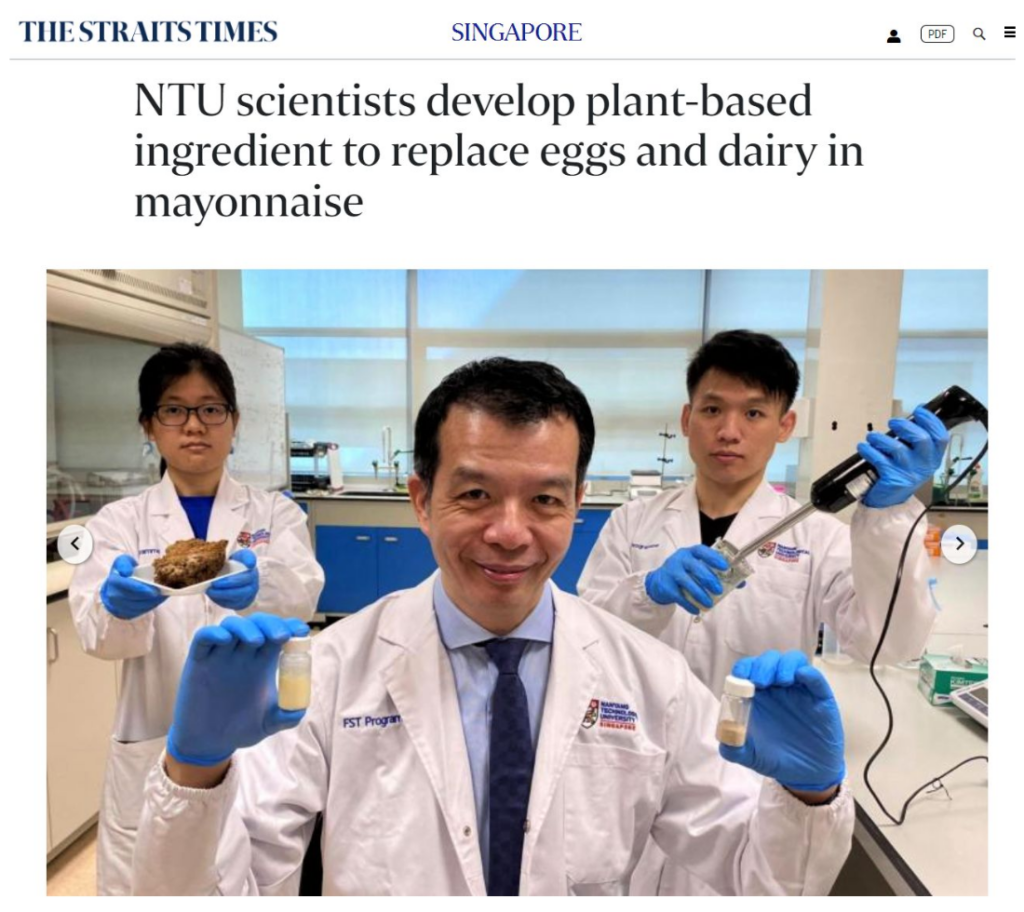 Hybrids on the Horizon
If there is any one theme that is consistent across all of GFI's latest State of the Industry reports, it's that alt protein categories—once siloed and operating independently—are increasingly intertwined.
Several products are now on the market that combine ingredients from across multiple alternative protein production platforms. An early example of this is the Impossible burger. Impossible Foods incorporates soy leghemoglobin produced via precision fermentation into their plant-based burger to give the finished product a meatier taste and appearance.
But that's just the beginning. GFI's global experts believe that the first wave of cross-cutting products and partnerships will likely be eclipsed by a whole new generation of high-fidelity hybrid products in 2022.