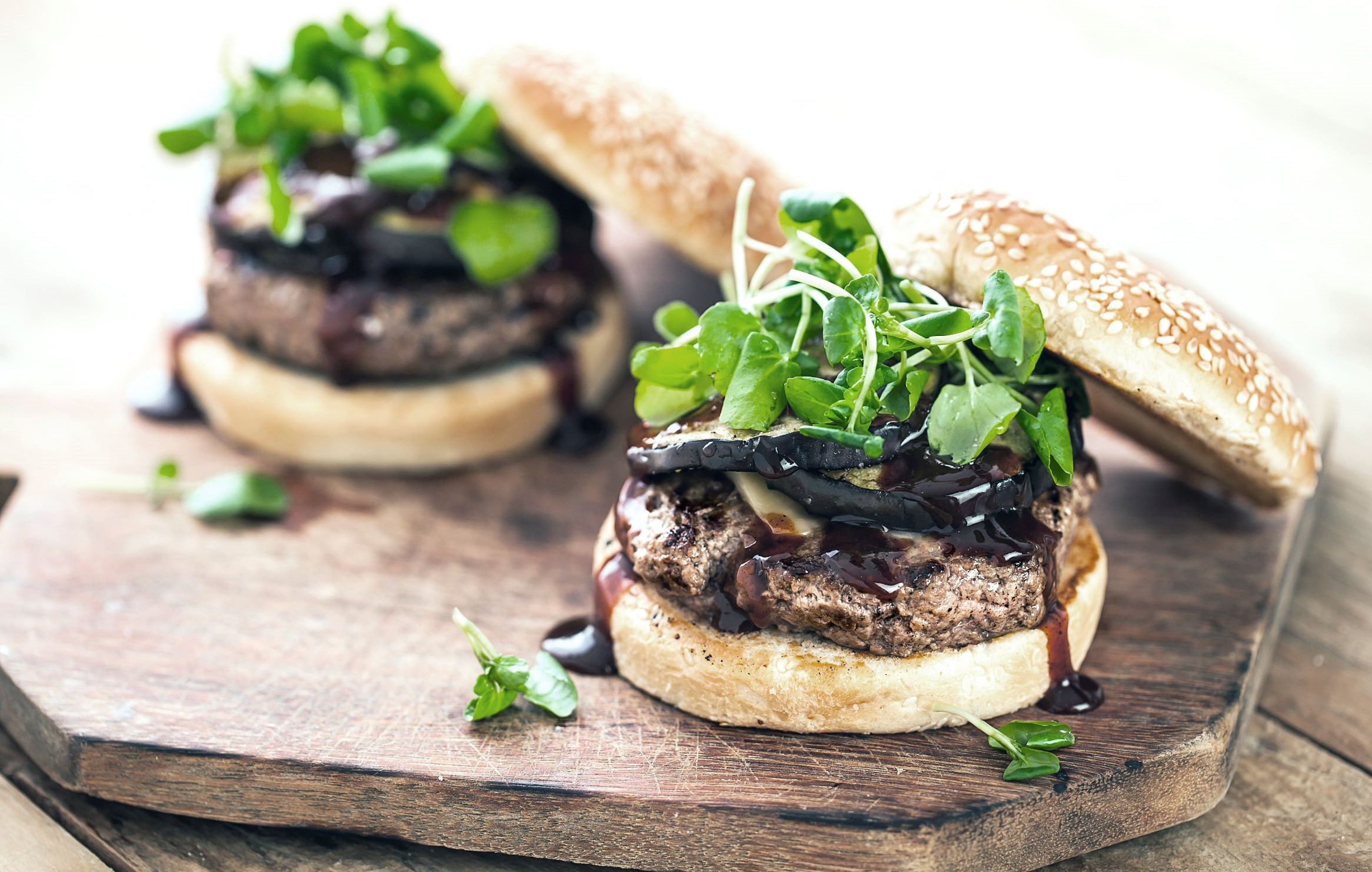 AAK: As a Matter of Fat, the Upper Stream is Booming
Walk through the aisles of any major grocery store today and you will find a dizzying array of plant-based burgers, milks, and desserts. Less noticeable to the naked eye are the ingredients within those products that give them the signature texture, flavor, and nutritional value that keep consumers coming back.
Behind the scenes, innovative food-ingredient companies have been quietly working with both start-ups and legacy brands to help them successfully jump on the plant-based bandwagon. As today's featured guests emphasized though, there are still plenty of white spaces just waiting for forward-thinking companies and investors to move in.
For the latest installment in our Asia Stories of Alternative Protein series, we sat down with two representatives from AAK, one of the influential companies featured in our #AsiaAlt100 list. As a leading producer of value-adding vegetable oils and fats, AAK has recently been making huge moves in the upper stream of the food value chain by crafting innovative plant-based products for clients in Asia-Pacific and around the globe. Now, they're here to share some of their secrets for success, as well as insight into why it's not too late for homegrown players to get in the game.
Company Information
Website

https://www.aak.com/

Location

Malmö

, Sweden

Since

2005 (as AAK; the company's roots extend to 1871)

Business Type

Food ingredients

Revenue (TTM)

SEK 28.11bn (US $3.2bn)*

Staff Size

3,858**

Ownership Status

Publicly traded (stock symbol: AAK)

Notable initiative

AkoPlanet™, plant-based global food platform
Data retrieved from The Financial Times* and Pitchbook** on 2 August 2020.


1,000 Years of Experience
AAK's company roots stretch back about 140 years, but the Swedish-Danish corporation now operates in more than 100 countries and boasts a staff with more than 1,000 years of food-industry experience, according to Dheeraj Talreja, President of AAK Kamani. Talreja has been a central figure in AAK's pivot toward animal-free meat, dairy, and frozen desserts, primarily through the company's plant-based food platform, AkoPlanet™.
AkoPlanet™ is AAK's global initiative to create plant-based products "without sacrificing taste and texture." The pioneering platform is just one of many ways that AAK is doubling down on strategic collaboration across Asia-Pacific. AAK also established a formal partnership this spring with GFI India and they're working closely with the China Plant Based Foods Alliance and Centre for a Responsible Future (based in Singapore) to accelerate innovation throughout the fastest-growing region of the world.
AAK operates on a "co-development" model, which Talreja says "is the DNA of our company." That means that AAK collaborates closely with clients to find out what their specific needs are and continues to work alongside them at every stage of the process.
While AAK is a global brand, they have intentionally built in a large amount of regional autonomy and ownership, because successful products are designed based on local culture and palate preferences. For example, suppose that an Indian plant-based chicken start-up wants to create a new product that is formulated to hit a lower price point than conventional chicken at the neighborhood market. Or, perhaps a major Southeast Asian meat producer sees the writing on the wall and is looking to debut their first plant-based product, but they aren't sure how to stand out among a crowded field. Place one call to AAK and the company will work with any client to carry their dream project from ideation and development to full-scale production.
The Fats of the Matter
Oils and fats may not be the first things consumers think of when fantasizing about their favorite foods, but both elements play a central role in crafting the texture, nutrition, and flavor profiles we love. "Fat is the protagonist in terms of flavor delivery," according to Lucas Hardy, AAK's Customer Innovation Director for South Latin America, and that's as true for plant-based foods as it is for animal meat and milk.
"Fat is the protagonist in terms of flavor delivery"
Companies that have tried and failed in the plant-based market have "not been able to connect the dots," Talreja says, to bring together a superior product that delivers on taste, texture, and affordability—the factors that drive success. If consumers have two products sitting in front of them, and one is healthier than the other but doesn't taste as good, taste wins.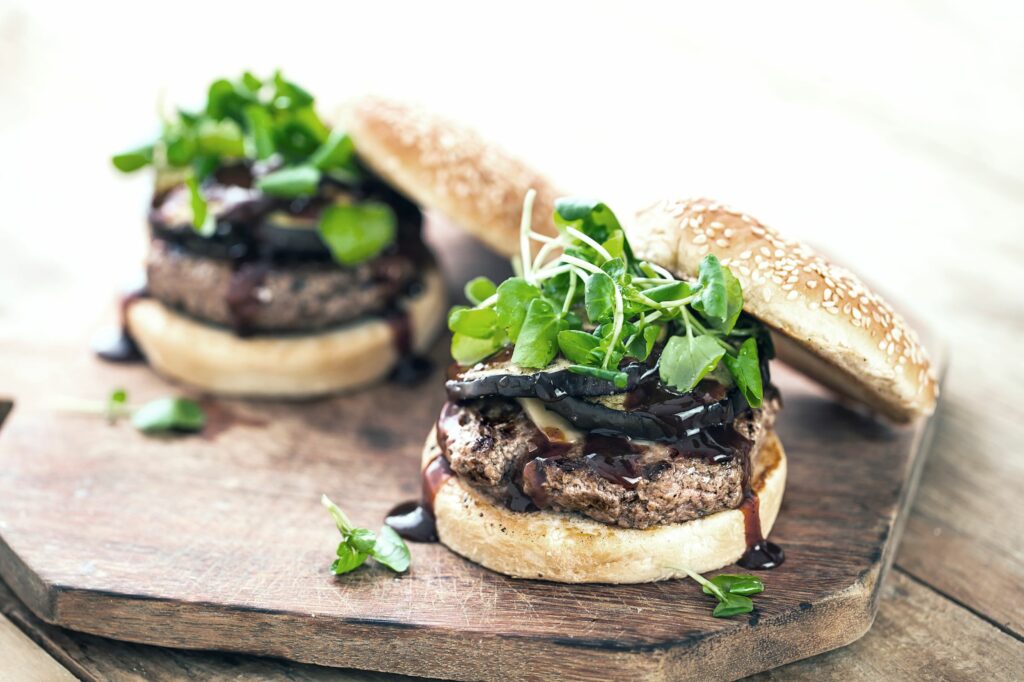 Double-Digit Demand
Consumers around the world are moving from animal protein to plant-based meat, but according to Talreja, Asia-Pacific is where the biggest opportunities are for investors. "How many products are being launched in the plant-based food space right now? In Asia-Pacific, on a monthly basis, it's high double-digit figures hitting the shelves," he says. "The global food industry is growing at a rate of two to three percent growth, but plant-based food is growing at five to six times that rate, so it's growing at 12 to 15 percent."
Both AAK representatives said it's important for legacy brands to lead the shift toward plant-based meat, dairy, and desserts, but they also agreed that smaller start-up companies have plenty of room to assert themselves in this lucrative market. Homegrown companies in Asia have a built-in strategic advantage because they're already familiar with local offerings and consumer food habits. By joining forces with a venerable global partner from the upper stream like AAK, that united team can work together to find ingredients and manufacturers to fit the local market needs. Both companies and their investors stand to benefit by seizing such opportunities while they can.
"Animal farms will not be sufficient to meet the demand from Asia-Pacific. The demand is going to exceed the supply."
Especially in developing and middle-income countries, Talreja believes that plant-based foods have an opportunity to come to the rescue at a time of great need. He cited a recent study showing that only 29 percent of the population of India is vegetarian, meaning that despite the public perception of a meat-free nation, the vast majority of Indians are consuming animal protein, even as the human population rates continue to skyrocket. That presents an enormous opportunity for homegrown producers to disrupt the market by creating convincing meat alternatives that could fulfill the soaring demand. As Talreja wisely points out, "animal farms will not be sufficient to meet the demand from Asia-Pacific. The demand is going to exceed the supply. That demand and supply gap is important for investors to look at."
To learn more about opportunities for investors and companies in Asia-Pacific, don't miss GFI APAC's inaugural Asia Summit on Alternative Proteins (ASAP). Diversification of raw ingredients that make up plant-based meats will be one of the featured topics at the event, so get in on the ground floor by registering today!
Want to get in touch with AAK about all your plant-based food needs? Start that conversation right now.